Clement B. Wood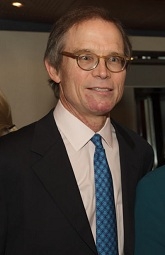 Clement B. Wood opened his law office in April 2009, where he works with private equity, venture capital and mezzanine funds, including SBICs (Small Business Investment Companies), throughout their entire life cycles, including formation of the fund, capital raising, making of investments, disposition of investments and liquidation of the fund. He also helps family businesses resolve conflict among family members.
Prior to opening his own firm, Mr. Wood was a partner in the New York office of Edwards Angell Palmer & Dodge LLP. He clerked for the Hon. Latham Castle on the U.S. Court of Appeals for the Seventh Circuit in Chicago and earned his J.D. degree from Northwestern University School of Law in Chicago, where Mr. Wood was Notes and Comments Editor of the Law Review. He received his A.B. degree magna cum laude from Harvard University.
Mr. Wood has a broad range of both transactional and fund formation experience in the mezzanine, private equity and venture capital financing areas, as well as with all aspects of SBIC formation, licensing, operation and investment transactions.