From Placement Through Adoption: Attachment Bonds, Loyalty Binds, and Questions of Identity
Professionals working within foster care frequently speak of the "crazy-making" structure of the "broken" system.  Workers are asked daily to resolve family problems that are a direct result of system-created problems: children are removed from their biological homes because of poverty; siblings are separated after placement because a foster home doesn't have enough space; children linger in foster care developing their attachments with foster parents as their parents struggle to reach the moving finish line that is their service plan.   The typically long and drawn out process of family reunification or termination of parental rights leaves children, foster parents, and biological parents living with multiple questions: Who should I love? Who can I love? Who is my family? Where do I belong?
In this workshop, members of Ackerman's Foster Care and Adoption Project (FCAP) will present an approach to working with families involved in various stages of the foster care system and adoption, highlighting strategies to help foster parents, adoptive parents, birth parents, and caseworkers relieve children of relational dilemmas and the behavior problems that result from such binds.  An overview of the paradoxes of the foster care system will provide the context for sequencing conversations that help children and adults move out of emotional chaos. Video will be used to demonstrate conversations that help all family members talk about and name the complexity of their lives including understanding that children can love more than one adult, children can have multiple families, and adults can communicate with other caregivers even when they do not like one another.
In this workshop participants will:
Develop an understanding of the structure and timeline of foster care and permanency planning
Learn strategies to help children out of common loyalty binds and relational dilemmas
Develop an understanding of how to sequence therapy sessions with different members of the family system to help children thrive whether family reunification or adoption is the permanency outcome
Develop interviewing skills to help children develop a positive sense of self with particular focus on their racial identity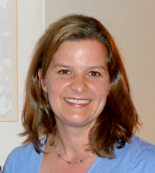 Andrea Blumenthal, LCSW, is a faculty member at the Ackerman Institute for the Family, where she teaches and supervises post-graduate trainees in the practice of family therapy. She is also the Co-Director of the Ackerman Foster Care and Adoption Project and a clinical associate of Ackerman's Center for Families and Health. As a past member of the Gender and Family Project (GFP), she facilitated groups for gender non-conforming children and pre-adolescents. She has extensive experience working with children of all ages and diverse families in a variety of agency contexts. As a clinician working in community-based settings, she has focused on working with individuals and families affected by physical and sexual abuse, domestic violence, and other forms of trauma. She has completed a post-graduate training program in the Treatment of Interpersonal Trauma at Fordham University and is a graduate of the Clinical Externship training program at Ackerman.  In addition to teaching and her clinical responsibilities at Ackerman, Ms. Blumenthal maintains a private practice specializing in interpersonal traumas and relationship issues with couples and families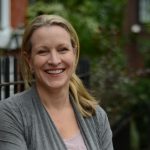 Catherine Lewis, LCSW, MS, is a Co-Director of the Ackerman Foster Care and Adoption Project. Ms. Lewis has extensive experience working with families who have experienced trauma and has served in leadership positions at several New York City social service agencies. She has presented nationally and internationally on the best practices of working with families. Ms. Lewis maintains a small private practice in New York City and Westport, Connecticut, working with families, couples, and children. In Connecticut, Ms. Lewis serves as the Co-Director of the Fairfield Chapter of A Home Within, a national network of volunteer mental health professionals who provide therapy for children in foster care.
Date: Friday, December 8, 2017
Time: 10 a.m. – 4 p.m.
Tuition: $140
CEUs for NYS: 5
CEUs for NASW – CT: 5

The Ackerman Institute for the Family SW CPE is recognized by the New York State Education Department's State Board for Social Work as an approved provider of continuing education for licensed social workers #0052.
If you are an Ackerman alumni of the Externship or current Ackerman student, please contact the Training Department to register.
Damaly Ferreira
212 879-4900, ext 111
training@ackerman.org