Webinars
Live Webinar Series
(These webinars are part of a series co-sponsored with the Family Process Institute. Please check back for more listings to come.)
Spring Series:
Upcoming Fall Series:
Social Location in Therapy: Opening the Door and Going In
thandiwe Dee Watts-Jones, Ph.D
1.5 Contact Hours
1:30-3:00 ET
Thursday, September 21, 2017
Therapeutic Choice Points in Complex Couples Therapy: How and When to Intervene 
1.5 Contact Hours
Evan Imber-Black, Ph.D
12:00-1:30 ET
Wednesday, October 18
Facilitating Connection & Empowerment in Couple Therapy: Insights from Interpersonal Neurobiology
1.5 Contact Hours
Mona Fishbane, Ph.D
1:30-3:00 EST
Thursday, November 16, 2017
For Live Technical Support: Contact GoToWebinar directly at  (877)-582-7011, and press 1 from the menu.  You can also visit GoToWebinar's customer support center by clicking here.  The Ackerman staff will not be able to respond to your technical inquiry until after the webinar.  
For more information, contact:
Damaly Ferreira
212 879-4900, ext 111
training@ackerman.org
Cancellation Policy: This webinar series is a limited collaboration with the Family Process Institute, payments are non-refundable.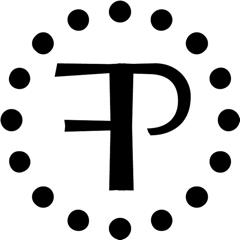 Archived Webinars
The webinars listed below are for professional audiences only.  Please keep in mind the following steps must be completed after registration in order to view our webinar recordings.
Please create a free Vimeo account, at https://vimeo.com/ using your first and last name for your user name.
After creating your account you will need to follow the Ackerman Institute by clicking the FOLLOW button on our Vimeo page,  https://vimeo.com/ackerman. You will need to be logged into your Vimeo account to at the time you wish to view the recorded webinar
After you have created your Vimeo account, you will have 7 calendar days to view the webinar recording.  Permission to view webinars will only be granted during normal business hours Monday through Friday, and may take up to 48 hours to process.  Once permission has been granted , you will have 24 hour access to watch the webinar recording within the 7 calendar days.
For more information and to register, please click the workshop title.
2016 
Co-sponsored with the Family Process Institute and the Ackerman Institute for the Family\
Clocks, Calendars, and Couples: Time as a Problem and Resource in Couple's Lives and Couple Therapy
Peter Fraenkel
1.5 Contact Hours
The Complexity of the Alliance in Family Therapy Practice
1.5 Contact Hours
Peter Rober
Narrative Therapy's Relational Understanding of Identity
1.5 Contact Hours
Jill Freedman and Gene Combs
Padres Preparados: A Culturally Adapted, Evidence-Based Parenting Intervention for Latinos Using Technology as an Ally
1.5 Contact Hours
Melanie M. Domenech Rodríguez
Cultural Studies Methodologies and Narrative Family Therapy: Therapeutic Conversations about Pop Culture
1.5 Contact Hours
Julie Tilsen and David Nylund
Rituals for Our Times: Rituals in Families and Family Therapy
1.5 Contact Hours
Evan Imber-Black, Ph.D
All In The Family: LGBTQ Issues in Therapy
1.5 Contact Hours
Arlene Istar Lev, LCSW-R, CASAC
What Do We (Think We) Know About How the Trauma of Political Violence is Transmitted From One Generation To The Next?
1.5 Contact Hours
Kaethe Weingarten, Ph.D
Fall 2015
Undoing Gendered Power in Heterosexual Couple Relationships
1.5 Contact Hours
Carmen Knudson-Martin, PhD, LMFT

Therapist Self Disclosure: Dangers, Possibilities, and Guidelines
1.5 Contact Hours
Janine Roberts, Ed.D.
Systemic Perspectives on Intimate Partner Violence Research and Treatment
1.5 Contact Hours
Sandra Stith, PhD, LCMFT
The Professional Helper's Resilience: How Does Vicarious Resilience Strengthen Therapists and Other Helpers?
1.5 Contact Hours
Pilar Hernandez-Wolfe, Ph.D
For more information, contact:
Damaly Ferreira
212 879-4900, ext 111
training@ackerman.org