Working with Asian American Families
Asians are one of the fastest growing populations in the United States and are diverse, representing over 60 different nationalities. Using the basic tenets of critical race theory, this workshop will provide an overview of the experiences of East and South Asian immigrant families in the United States. Participants will learn how to recognize cultural dynamics that may be unique to Asian families. In addition, ways to work effectively with Asian clients and their families will be explored through case discussions.
In this workshop participants will:
Gain a basic background understanding of Asian families who live in the United States
Be able to describe the basic tenets of critical race theory and apply the perspectives to understand the challenges that Asian immigrant families face in the United States
Apply systemic and cultural perspectives in assessing and working with Asian families
Understand the importance of clinician cultural/racial self-awareness working with Asian families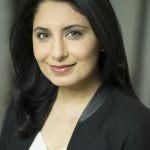 Kiran Shahreen Kaur Arora, PhD, is associate professor of Marriage and Family Therapy at Long Island University, Brooklyn. Her research interests include the expansion of theory and practice in family therapy training reflecting cultural diversity and social justice, exploring the connections between trauma and oppression in communities of color, and the intersections of race and religion. She is also a psychotherapist at Tribeca Therapy in New York City. Kiran has served on the American Family Therapy Academy (AFTA) Board of Directors and is Past President of AFTA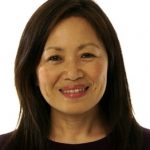 Tazuko Shibusawa, MSW, PhD,  is an associate professor at the New York University Silver School of Social Work. Tazuko's research focuses on the health and mental health of older adults and their families and clinical practice with Asian and Asian immigrants. She received her MSW and PhD from the University of California, Los Angeles and completed post-graduate training in family therapy, trauma studies, and mindfulness-based psychotherapies. She is a former Board Member of the Family Process Institute.
Date: Friday, February 9, 2018
Time: 10 a.m. – 4 p.m.
Tuition: $140
CE Contact Hours: 5