Working with Challenging High-Risk Adolescents: An Individualized Family Therapy Approach
Many clinicians today are increasingly being referred challenging high-risk adolescents coming from multi-problem families with extensive treatment histories. This workshop presents an eco-systemic, strengths-based integrative family therapy approach that targets interventions at the adolescent, family, social network, school, juvenile justice, and community levels. Practical guidelines for how to tailor-fit our family therapy approach with the adolescents' presenting problems, families' dynamics and characteristics, and their unique needs, preferences, and goals are presented. Participants will come away from this workshop having learned a plethora of empirically supported therapeutic tools and strategies for a wide range of serious adolescent behavioral difficulties. Extensive use of videotape examples of major therapeutic tools and strategies and skill-building exercises are provided.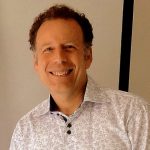 Matthew D. Selekman, MSW, LCSW, CRADC is a family therapist, licensed clinical social worker, and addictions counselor in private practice and the Director of Partners for Collaborative Solutions, an international family therapy training and consulting firm in Evanston, IL. He is an Approved Supervisor and Clinical Fellow with the American Association for Marriage and Family Therapy. Matthew is the author of eight practice-oriented books, including Working with High-Risk Adolescents: An Individualized Family Therapy Approach, Collaborative Brief Therapy with Children, The Adolescent and Young Adult Self-Harming Treatment Manual: A Collaborative Strength-Based Brief Therapy Approach, and (with Mark Beyebach) Changing Self-Destructive Habits: Pathways to Solutions with Couples and Families. Since 1985, Matthew has presented workshops on his Collaborative Strengths-Based Family Therapy approach extensively throughout the United States, Canada, Mexico, South America, Europe, Southeast Asia, Australia, New Zealand, and South Africa.
Date: Friday, September 22, 2017
Time: 10 a.m. – 4 p.m.
Tuition: $140
CEUs for NYS: 5
CEUs for NASW – CT: 5

The Ackerman Institute for the Family SW CPE is recognized by the New York State Education Department's State Board for Social Work as an approved provider of continuing education for licensed social workers #0052.
If you are an Ackerman alumni of the Externship or current Ackerman student, please contact the Training Department to register.
Damaly Ferreira
212 879-4900, ext 111
training@ackerman.org