Working with Young Adults
Working with young adults in the 21st century is demanding, especially given the set of challenges young people face.  Societal expectations to get partnered, be financially stable, and make it on their own not only create pressures, they also generate experiences of anxiety and self-doubt. In this age of Facebook, Twitter, and Instagram, space exists for young people to not only "brand" themselves but to be in constant contact. Why then do they feel disconnected and at a loss for how to be?
Victoria Dickerson, PhD, will present a narrative approach for working with young adults that focus on helping them identify the problem and to notice and challenge the expectations.  She will explore ways to help young people seek allies and connect with their preferred identities. In this workshop, participants will:
Enter into the complex world that young adults face by noticing the multiple expectations that overwhelm them
Appreciate that anxiety and self-doubt are problems in response to the pressure these expectations create
Explore ways of asking questions to assist young adults in challenging those expectations
Notice how the expectations can become possibilities
This workshop includes a presentation, discussion, and video of work with young people.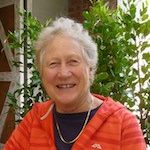 Victoria C. Dickerson, PhD, is a clinician, author, and teacher of narrative ideas and practices.  She is the Social Media and Communications Strategist for the Family Process Institute and in partnership with the Ackerman Institute has organized a series of webinars.  She is also the President-elect of the American Family Therapy Academy and received their Lifetime Achievement Award in 2012.  She teaches in various universities, does workshops nationally and internationally, and has written numerous articles, book chapters, and two books.  Her publications include recent articles in Family Process.
Date: Friday, May 19, 2017
Time: 10 a.m. – 4 p.m.
Tuition: $135
CEUs for NYS: 6
CEUs for NASW – CT: 5
An Event with an ID of "10618" could not be found. Please contact the event administrator for assistance.
If you would like to mail or fax in your application form, download a printable application

The Ackerman Institute for the Family SW CPE is recognized by the New York State Education Department's State Board for Social Work as an approved provider of continuing education for licensed social workers #0052.
If you are an Ackerman alumni of the Externship or current Ackerman student, please contact the Training Department to register.
Damaly Ferreira
212 879-4900, ext 111
training@ackerman.org