A Systemic Understanding of Discrepant Desire in Couples
This is one of four concurrent workshops at the Ackerman Conference
Sexual desire issues are the most frequently reported sexual problems in couple therapy. How do we best understand the vicissitudes of desire over the lifespan of couples including the decline of desire or discrepancies in desire? How can therapists co-create safe therapeutic space to promote change in one of the most elusive and mysterious of human experiences? Suzanne will discuss theory and techniques that help clarify the intrapsychic, interpersonal, developmental, and environmental factors that affect sexual desire. Case material will be presented.  
In this workshop participants will learn to:
Describe techniques for helping couples develop an erotic partnership that accommodates variabilities in sexual desire over the lifespan
Discuss factors that affect sexual desire
Describe how to identify such factors through the use of the sexual history process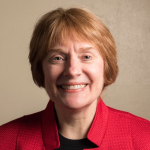 Suzanne Iasenza, PhD, faculty, Institute for Contemporary Psychotherapy and Psychoanalysis; faculty, Postgraduate Program in Couple and Family Therapy of Adelphi University's Derner Institute; member of the Ackerman Couples Therapy Project.
›› Return to Conference Overview
Conference Registration: