From Impasse to Intimacy: Two Basic Concepts for Couples Therapists
This evening Alumni Lecture is presented by the Ackerman Alumni Association. Alumni Lectures are open to all mental health professionals. Alumni Association members with dues in good standing may attend free of charge. Admission includes a light dinner reception.
---
Lecture Description:
We are living in times of transformative social and cultural changes in which couples are often required to reflect and negotiate about their expectations and vision for their relationships. In this presentation, Michele will focus on two concepts developed in her work that enable couples to move from impasses and a sense of confusion, to the nuanced kinds of intimacy they are seeking.
The Vulnerability Cycle is a concept and a tool to help couples shift from reactive cycles to authentic dialogue based on their wishes and yearnings. The Multicultural concept of Intimacy is a concept and a framework to help therapist and couple work collaboratively, preventing uniformity and imposition of a priori values and meanings. Both of these are integrative concepts that take into account the subjective experience of each partner, their culture, gender, class, race, life cycle stage, personal history, as well as a menu of intra-personal and systemic processes that may need to be strengthened for the sustenance of a resilient ebb and flow of intimate experiences.
Presenter: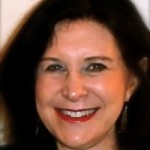 Michele Scheinkman, LCSW, is a faculty member at The Ackerman Institute for the Family who specializes in couple's therapy. She is a former Director of Couples Therapy Training at the Chicago Center for Family Health, Lecturer at the University of Chicago, and consultant at the multicultural Roberto Clemente Center in New York City for many years. Her workshops in the U.S., Europe, Latin America and Asia are highly regarded for her integrative multicultural framework, conceptual clarity and practical application with a range of complex issues in couples therapy such as: entrenched impasses, infidelity, jealousy, sexuality and intimacy.
---
Date / Time:
Friday, October 5, 2018
5:30–6:30 pm | Dinner Reception
6:30–8:30 pm | Lecture
Continuing Education:
2 CE Contact Hours
---
Register Online:
Alumni must have dues in good standing to attend.
›› Renew Alumni Membership Dues
For more information, contact:
training@ackerman.org
212.879.4900 ext. 111
---