Rituals: Celebrating, Healing and Changing Our Lives and Our Relationships
This Alumni Lecture is presented by the Ackerman Alumni Association. Alumni Lectures are open to all mental health professionals. Alumni Association members with dues in good standing may attend free of charge. Admission includes a light dinner reception.
---
Description:
In this evening lecture, Evan Imber-Black will provide a ritual framework for family and community life, highlighting concepts with illustrations from both clinical and non-clinical situations involving common dilemmas and challenges.
The familiar and the mysterious, the dimly lit past and the unknown future, our despair and our celebration – all may be held and expressed through ritual. As with no other aspect of family, community and cultural life, rituals braid continuity and change, at once anchoring us in where we may come from while simultaneously enabling the transformation of self, relationships, and community. Living in our fast-forward 21st century, our rituals allow us to make and mark transitions from the small rituals of everyday life to the profound rituals of birth and death. The marvelous elasticity of rituals, the capacity of rituals to change and adapt to changing life circumstances, places them at the core of our lives and our relationships.
Presenter: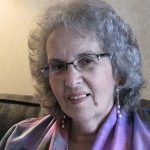 Evan Imber-Black, PhD was the Editor-in-Chief of the scholarly journal, Family Process for eight years. She is a highly published author in both scholarly journals and the popular press. Evan teaches writing workshops and provides private consultation to authors.
---
Date / Time:
Friday, November 2, 2018
6:00–6:30 pm | Dinner Reception
6:30–8:30 pm | Lecture
Continuing Education:
2 CE Contact Hours
---
Register Online:
Alumni must have dues in good standing to attend.
›› Renew Alumni Membership Dues
For more information, contact:
Ackerman Training Department
training@ackerman.org
212.879.4900 ext. 111
---