An Introduction to Theraplay: Treating Trauma and Attachment Issues with Children and Parents
Children who have lived in unsafe environments, with inconsistent/ impaired caregivers or who have endured multiple losses may not be able to overcome these traumatic experiences without some type of intervention. Theraplay is a psychotherapy that focuses on the parent-child relationship as a vehicle to heal problems of trust, hyperarousal and connection in both children and parents. Theraplay is effective in treating trauma because the focus on building the attachment relationship. When trauma has occurred within a relationship, it takes a healthy relationship to heal it. Trauma can disrupt the parent-child relationship, and disruption (unplanned separations, untreated depression) can cause trauma. Treatment involves caregivers so that disrupted relationships can be repaired or new relationships developed. By nurturing the parent-child relationship, Theraplay creates a safe haven in which the child can feel wanted and valued and can develop their own unique personality.
In this workshop participants will learn:
Utilize the four Theraplay Dimensions to treat the specific needs of a child • Identify the types of behaviors that require a particular dimension
Learn how to involve parents in a Theraplay treatment session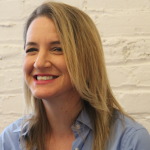 Dafna Lender, LCSW, is a licensed clinical social worker and is the Program Director at The Theraplay® Institute in Evanston, Illinois. Dafna's life's work has been treating children with attachment/trauma issues, with a particular interest in the interface between community violence and attachment relationships.  Dafna co-authored two chapter's in the 3rd edition of the Theraplay book on working with traumatized children and working with foster/adoptive children in Theraplay.  Dafna is also a certified Dyadic Developmental Psychotherapy Consultant and Trainer.
Date: Friday, May 4, 2018
Time: 10 a.m. – 4 p.m.
Tuition: $140
CE Contact Hours: 5

To register by phone or fax click here
If you are an Ackerman alumni of the Externship or current Ackerman student, please contact the Training Department to register.
Damaly Ferreira
212 879-4900, ext 111
training@ackerman.org