Challenging Pathological Frames when Working with LGBTQ Clients
This is one of four concurrent workshops at the Ackerman Conference
According to the National Alliance of Mental Illness (NAMI) LGBTQ people must confront stigma and prejudice based on their sexual orientation or gender identity. These mental health challenges are exacerbated by the fact that LGBTQ people still face unequal care due to a lack of training and/or understanding by health care providers who still do not always have up-to-date knowledge of the unique needs of the LGBTQ community or training on LGBTQ mental health issues. In addition, LGBTQ people report feeling stigmatized within the mental health system with many reporting having to hide their sexual orientation from those in the mental health system for fear of being ridiculed or rejected. This presentation will help clinicians to gain a better understanding of the history of pathology in clinical approaches working with LGBTQ clients and their families through incorporating intersectionality, as an opportunity to promote social justice and equity. Participants will be introduced to the concept of location of self to encourage conversations around privilege and oppression in the clinical room.
In this workshop participants will learn:
The concept of intersectionality and social location
How to use intersectionality and location of self with LGBTQ client and their families.
The socio-political challenges LGBTQ youth currently face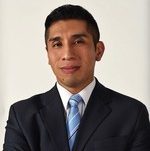 Luis Ramirez, MSW, LCSW, DSW is a Latino, queer psychotherapist working with LGBTQ youth and their families. He is the Clinical Coordinator of the Counseling Program at the Attic Youth Center, Philadelphia's only independent LGBTQ youth center. Luis is a doctoral student in Clinical Social Work (DSW) at University of Pennsylvania.

›› Return to Conference Overview
Conference Registration:

To register by phone or fax click here

If you are an Ackerman alumni of the Externship or current Ackerman student, please contact the Training Department to register.