Clinical Interventions for Children Presenting with Behavioral Challenges
In this full-day workshop, participants will explore ways to understand and address challenging behaviors that consider factors arising from both nature (biological endowment including temperamental and genetic factors).  Particular attention will be paid to how clinicians can help families understand and support their challenging children, including preventative routines that families can employ to bolster children's functioning as well as specific intervention tools for use when problems and crises arise.
The issue of children's challenging behaviors ranks high among the most frequent that come to the attention of mental health professionals working with families.  Parents who might not otherwise consult clinicians frequently do so when their children's challenging behaviors reach levels that are beyond their capacity to manage without professional intervention.  Sometimes schools prompt parents to seek therapy, other times parents initiate contact in their desperation to help a child who presents as oppositional, aggressive, fearful, excessively clingy, inattentive, and/or lacking in social skills.  By the time professionals are brought in, families have typically exhausted their emotional resources and are feeling overwhelmed and defeated.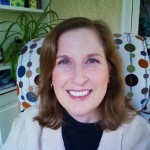 Dr. Zina Rutkin, CKCC's Director, holds a master's degree in special education from Lesley College, a doctoral degree in clinical psychology from Case Western Reserve University, and a certificate in Family Studies from Minuchin Center for the Family. Dr. Rutkin worked closely with the late Dr. Marcia Stern, CKCC's founder, in the early program developmental stages of CKCC. Dr. Rutkin began her career as a special educator, and then became a clinical psychologist with a strong background in program evaluation as well as mental health.  She has served as a consultant to a variety of mental health organizations, social service agencies, and school settings throughout the New York area, and also as an adjunct professor at NYU. Dr. Rutkin has over thirty years experience working with, and on behalf of, children and families, with a particular eye toward the interface between education and mental health, and the development of foundational skills leading to success in learning and in life.
Date: Tuesday, May 1, 2018
Time: 9:00 a.m. – 3:00 p.m.
Tuition: $140
CE Contact Hours: 5
We're sorry, but all tickets sales have ended because the event is expired.
If you are an Ackerman alumni of the Externship or current Ackerman student, please contact the Training Department to register.
Damaly Ferreira
212 879-4900, ext 111
training@ackerman.org