Couples in Confinement: A Road Map from Implosion to Resilience [Online]
In support of mental health professionals during the COVID-19 pandemic, this online workshop is presented to you free of charge.
---
In this workshop Michele Scheinkman will highlight a myriad of stresses couples are facing due to being in 'shelter in place' and the pandemic. She will focus on how these stresses – from inconveniences, need for mutual adjustments, to serious losses and existential threats – are metabolized in intimate relationships, making couples feel vulnerable, reactive, and subsequently caught up in vicious cycles of anger, distance and fusion. These misleading dynamics promote even more distress leading many couples to disintegrate into despair and even abusive interactions. Grounding her clinical work on The vulnerability cycle, The Multi-Level approach, and writings on Intimacies, Michele will present a road map for the therapist on how to help partners make necessary behavioral/structural adjustments to their confinement, reflect about their anxieties and stresses, and evolve relational processes that will help them expand their emotional spaces, sustain connection and find sources of resilience.
Presenter: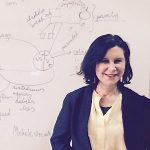 Michele Scheinkman, LCSW, is a faculty member at The Ackerman Institute for the Family where she leads The Couples Intimacies Project. Her workshops in the U.S., Europe, Latin America and Asia are highly regarded for her integrative multicultural perspective, theoretical clarity, and application of concepts to a complex range of issues such as: infidelity, jealousy, intimacy and sexuality. Michele is the recipient of the 2018 American Family Therapy Academy Award for Innovative Contribution to couples' therapy.
Her relevant Family Process articles for this presentation include: The Vulnerability Cycle: Working With Impasses In Couples Therapy (2004), The Multi-level Approach: A Road Map to Couples Therapy (2008); Intimacies: An Integrative Multicultural Framework for Couple Therapy (2019)
---
Date / Time:
Thursday, May 28, 2020
1:00 pm–3:00 pm
Continuing Education:
This workshop will not provide CE Contact Hours
---
Register Online:
We're sorry, but all tickets sales have ended because the event is expired.
Questions?
Visit our Workshop FAQ Page
.
---