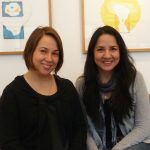 Dímelo en Español: Collaborative Therapeutic Conversations with Latino Immigrant Families
Despite the wish to maintain cultural awareness in therapy, Latino families are frequently faced with approaches that are incongruent to their cultural needs. In the experiences of Silvia B. Espinal, LCSW, and Genoveva Garcia, LCSW, Latino families often have to adjust to pre-established mainstream model attending to their unique situations. As the Latino population continues to grow, therapists need to work from a multicultural framework that embraces a deeper understanding of the Latino immigrant experience. It is fundamental for therapists to cultivate a compassionate understanding of the Latino youth experience in relation to their families, their sense of self and their socio-cultural contexts. Dímelo en Español is committed to exploring the unique dilemmas of first and second generation Latino youth and their families. Using cultural humility and a collaborative stance, the presenters will clarify the concerns that bring families to therapy, unpack the meanings attached to the family's migration narratives and help families discern the challenges of parenting and being parented in a bilingual/bicultural environment.
In this workshop participants will learn:
Cultural sensitivity that is attuned to unique dilemmas of first and second generation Latino families
How to address losses that migration and immigration stories carry for Latino families
To address traumatic immigration experiences, ambiguous losses, family separation, and reunification
Haga clic aquí para ver la descripción en español
Learn more about The Latino Youth and Family Immigration Project: Dimelo en Español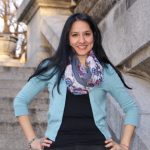 Silvia B. Espinal, LCSW, graduated from the NYU Silver School of Social Work, is currently the Director of the Latino Youth and Family Immigration Project, and a Faculty member at Ackerman. As a Latina immigrant and family therapist, Silvia's biculturalism and bilingualism have helped her grow a genuine and unique passion for the immigrant experience.  She uses this strengths based approach when working with families. In addition to her private practice in New York City where she sees a wide range of diverse populations, Silvia has extensive experience working in community mental health clinics, small psychotherapy group practices, and large inner-city medical settings.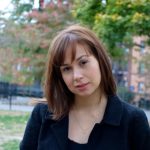 Genoveva Garcia, LCSW, received her Master's degree from the Silberman School of Social Work at Hunter College and holds a Psychology Degree from Mexico, (Licenciada en Psycología) by the Instituto Tecnológico y Estudios Superiores de Occidente (ITESO). Genoveva has extensive experience working with the Latino immigrant population and has worked in various settings including community-based mental health facilities, grassroots organizations, and with college students in New York City. Additionally, she is a graduate of Ackerman, currently a faculty consultant, teaching fellow at Ackerman, an Associate in the Latino Youth and Family Immigration Project at Ackerman, and she maintains a private practice in New York City. Her personal experience as an immigrant from Mexico, her journey as a family therapist inform her commitment to working with diverse communities using a relational, culturally sensitive, and socially-just framework.
Date: Friday,January 19, 2018
Time: 10 a.m. – 4 p.m.
Tuition: $140
CE Contact Hours: 5

To register by phone or fax click here.
If you are an Ackerman alumni of the Externship or current Ackerman student, please contact the Training Department to register.
Damaly Ferreira
212 879-4900, ext 111
training@ackerman.org