Admissions Social: Your Externship Preview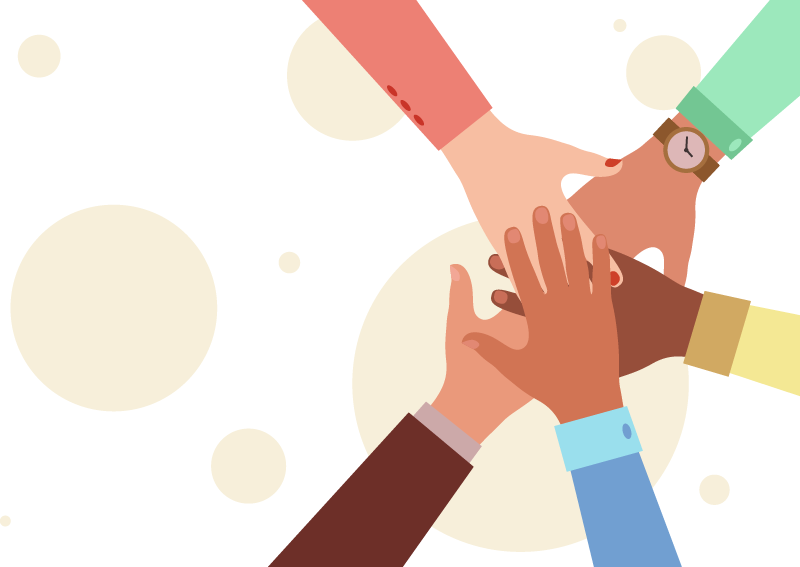 Join us at our first-ever Admissions Social and learn about Ackerman's Clinical Externship Program.
About
You Are Invited:
This exciting evening event features a panel discussion of Ackerman externs and alumni who will share their experiences in the clinical externship, and will answer your questions in a Q&A. The event includes a short informational session hosted by Walter Vega, Ackerman's Interim Director of Training and Dean of Admissions, and concludes with an informal networking reception.
This program is designed for current and past Live Clinical and Dual Program trainees, but is open to all. Refreshments will be served.
To attend, RSVP below.
Date & Time:
Wednesday, February 26
6:00–7:30 PM
Location:
Ackerman Institute for the Family
936 Broadway
3rd Floor Conference Room
New York, NY
Meet the Panelists
Panelists:
Rob Abbot
Ackerman Class of 2019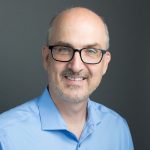 Rob Abbot is a graduate of Ackerman's Clinical Externship Program ('19). He graduated from Silberman School of Social Work in 1993 and has worked in community-based organizations with children and families in Brooklyn since that time. After 16 years as Director of Youth and Family Services at Cypress Hills Local Development Corporation, Rob has left full-time agency-based practice to start a couples and family therapy practice where he lives in Nassau County, Long Island, while continuing to consult in youth development and school mental health programs in New York City.
Néstor Borrero-Bracero
Extern, Second-Year Evening Program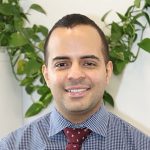 Originally from Puerto Rico, Néstor Borrero-Bracero is a Latino second year extern at the Ackerman Institute for the Family. He has been passionate about family therapy since 2009 and began his training at Ackerman Institute for the Family in 2016. He is also a Project Associate in Ackerman's Latino Youth and Family Immigration Project: Dímelo en Español. Outside of the institute, Nestor works as a clinical psychologist at a counseling center in a community college in Manhattan. His clinical work is influenced by the Ackerman Relational Approach (ARA), principles of social justice, and narrative therapy approaches.
Anna Schechter
Extern, Second-Year Day Program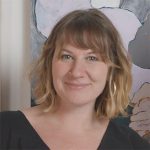 Anna Schechter is the co-founder of SUMMERTIME, a nonprofit supporting neurodiverse artists and a more inclusive art world. She's led innovative creative arts and socialization programming for adults with intellectual disabilities since 2005. Anna graduated from the Child and Family Studies program at Bates College and received her master's from Columbia University's School of Social Work. She's in her final year of the externship at the Ackerman Institute for the Family, and combines a systems approach and person-centered philosophy in all of her work with artists, couples and families.
Nate Tolbert
Extern, First-Year Evening Program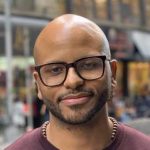 Nate Tolbert has had experience working in a variety of school and community-based settings for the last ten years. He has worked as a clinical social worker, professional development facilitator and restorative justice facilitator. Nate has a passion for community-based interventions and places emphasis on community healing. Nate received both his undergraduate degree and a M.A. in Applied Developmental and Educational Psychology from Boston College. Nate earned his Master's in Social Work in Clinical Practice from Hunter College.
Host and Moderator:
Walter Vega
Interim Director of Training and Dean of Admissions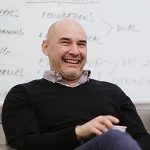 Walter Vega, LCSW is the Dean of Admissions and Interim Director of Training at the Ackerman Institute. He is also a member of the faculty. He has worked in family prevention services and taught family therapy for over 10 years at Columbia University School of Social Work. Walter is currently an instructor at the John Jay College of Criminal Justice for students in the school's SEEK Program. He has consulted for various organizations in New York City, including Good Shepherd Services, ACS, JCCA, and Mount Sinai-St. Luke's Medical Center. Walter maintains a private practice in Brooklyn and Manhattan.
RSVP to Attend:
We're sorry, but all tickets sales have ended because the event is expired.
Admissions Social: Your Externship Preview


February 26, 2020




6:00 pm - 7:30 pm