This short course will explore the impact of a child's disability on parent and family well-being, as well as the impact of family beliefs and practices on child learning and behavior. Parents often begin family therapy feeling anxious, depleted and inadequate as they attempt to sustain healthy family relationships and family routines. The project team will use discussion, videotapes and case consultation to illustrate the structure, process and therapeutic goals of family-centered practice. This course is appropriate for clinicians who work with children with autism, ADHD, learning disabilities and other developmental disabilities.
Learning Objectives:
To discuss the dynamics and impact of a child's disability on family life and family relationships
To appreciate the emotional journey of parents, which includes challenges and opportunities to build resilience and move towards personal transformation
To develop clinical skills to help parents become more reflective and regulated in their interactions with their child and to become more realistic and responsive to their child's needs
Presenter: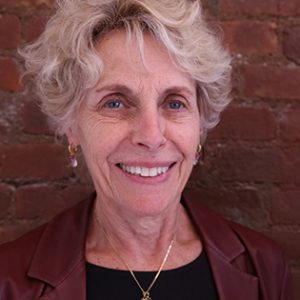 Dr. Judy Grossman, DrPH, OTR is the Associate Director of Ackerman's Center for the Developing Child and Family; Director of the Resilient Families: Children with Special Needs Project; and creator of the Personal Best prevention program for parents with young children. She is also an adjunct faculty member at NYU, consultant to community agencies, not-for-profit organization and preschools. Previous employment includes early intervention/special education policy analyst and numerous academic appointments. Dr. Grossman lectures nationally and internationally about family resilience, primary prevention, mental health consultation, program development and evaluation, and special education services. She also has a private practice working with couples and families.
Contributing Faculty:
Judi Aronowitz, LCSW
Sara Goldsmith, NCSP
Elissa Kirtzman, LCSW
Date / Time:
Wednesdays, October 13, November 10, December 8, 2021; January 12, February 9, and March 9, 2022
9:00 am–11:00 am (ET)
Zoom link will be provided in advance of the workshop.
Scholarship Available:
There is a limited number of scholarships available for 10% reduced cost for this course. If you are a therapist working with historically marginalized communities and would like to apply, e-mail
communitytraining@ackerman.org
to request the application. Scholarships will be awarded on a rolling basis. Scholarship applications are due no later than Wednesday, September 22 and we will notify you Friday, October 1.
October 13, 2021 9:00 am - March 9, 2022 11:00 am
Dr. Judy Grossman, DrPH, OTR
Description:

A link will be emailed to you one day before the event.