Latinx populations in the US are affected by the lack of culturally appropriate mental health services. Unfortunately, therapeutic services for Latinxs are at risk of being informed by universal approaches, which carry the risk of overlooking the ways in which various Latinx subgroups differ according to cultural values, contextual issues, historical immigration, and cultural identity issues.
In this workshop, Dr. Parra-Cardona will present a theoretical framework useful to inform preventive and clinical interventions with Latinxs. The model is grounded in more than 15 years of prevention and clinical research aimed at ensuring culturally relevant clinical services for a variety of Latino/a subpopulations (e.g., foreign-born, US-born, adolescents, couples, families).
The workshop will have an important emphasis on highlighting the ways in which the model can be used as a guiding framework to inform culturally competent clinical interventions with Latinxs. Furthermore, lessons learned from engaging Latinx families during the COVID-19 pandemic will be shared.
Learning Objectives:
To be exposed to a theoretical and culturally relevant model for working with Latinx populations
To reflect about ways to integrate clinical intervention and cultural premises that are highly relevant in the lives of Latinxs
To reflect on and discuss implications for their clinical practice, taking into consideration specific characteristics of their target contexts
Presenter: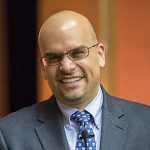 Rubén Parra-Cardona, PhD is Associate Professor at the Steve Hicks School of Social Work and Area Director of Research at the UT Austin Latino Research Institute. He was funded by NIMH to investigate the treatment efficacy and relevance of two versions of an evidence-based parenting intervention culturally adapted for Latino families with young children. He is currently funded by NIDA to extend this line of research to Latino families with adolescent children. He served as vice president of the Family Process Institute and is an editorial board member of Family Process. He is also a member of the Board of Directors of the Society for Prevention Research. He has extensive experience on research collaborations across the U.S.-Mexico border. Currently, he is co-principal investigator of a large scale parenting prevention initiative in Chile funded by a large private foundation and the Chilean government.
December 15, 2023
10:00 am - 1:00 pm
Location:

Online Event
Description:

A link will be emailed to you one day before the event. Online events are held in Eastern Standard Time (EST).