Esther Perel, MA, LMFT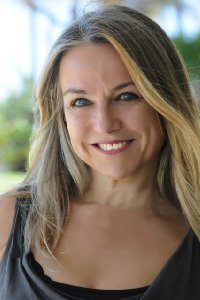 Esther Perel, MA, LMFT, is an adjunct faculty member at the Ackerman Institute. Recognized as one of the world's most original voices on couples and sexuality, Esther Perel, LMFT, is the author of the international best-seller, Mating in Captivity translated into 24 languages. Fluent in nine of them, she brings a rich multicultural perspective to her clinical practice, her many publications and in her teaching around the globe. The New York Times, in a cover story, named her the most important game changer on sexuality and relationships since Dr. Ruth.
Her critically acclaimed viral TED talk reached more than 4 million viewers in just a year. Trained and supervised by Dr. Salvador Minuchin, she serves on the faculty of the family studies unit, department of psychiatry, New York University Medical Center, the International Trauma Studies Program, and the Ackerman Institute for the Family, as well as the Scandinavian Institute for Expressive Arts Therapy. Esther is an AASECT certified sex therapy supervisor, a member of the American Family Therapy Association and the International Society for Sex Therapy and Research from which she received the 2009 consumer book award.