Jennifer Murayama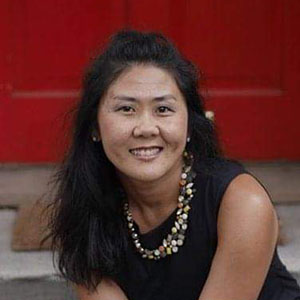 Jennifer Murayama, LCSW, is a member of the teaching faculty at the Ackerman Institute for the Family. A graduate of Columbia University's School of Social Work and Ackerman's clinical externship program, Jennifer has over 17 years of direct practice experience working with children and families. She also has extensive post-graduate training in Structural Family Therapy through The Minuchin Center for the Family.
Jennifer has helped many young adults, couples, single/divorced parents, blended families, and multi-generational households navigate through and recover from crises and major life transitions. For over a decade, she has held a range of supervisory and management roles at Brooklyn Community Services, which operates child abuse prevention programs in some of the neighborhoods with NYC's highest rates of poverty, violence, and child maltreatment.
For the bulk of her career, Jennifer has focused on training and supporting new clinicians to go against the grain- to apply a family-centered and systemic lens to their work in very individually-oriented service contexts- child welfare, education, mental health, etc.  This has meant helping families shift away from a pathology-oriented view of their problems, so they can see more possibilities and paths towards positive change. Her experience has shown her that when systems and professional helpers get out of their way, families can find their own healing and reclaim their sense of agency and empowerment. Jennifer is also passionate about creating learning and working spaces that foster a sense of community, generosity, and grace, and support the self-care of helping professionals. 
Jennifer currently has a private practice in Manhattan and Downtown Brooklyn.
---