Marc Fleisher, JD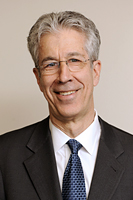 Marc Fleisher, JD, is an adjunct faculty member at the Ackerman Institute for the Family. In addition, he is an adjunct professor at Brooklyn Law School where he designed and taught the school's first Alternative Dispute Resolution Survey Course.
He has been a guest lecturer in negotiation and divorce mediation at Columbia University Law School, Cardozo School of Law and Hofstra Law School. In addition, Mr. Fleisher has taught divorce mediation at the Association of the Bar of the City of New York and teaches at the annual Bioethics and the Medical Humanities mediation retreat, and at the Sarah Lawrence College Health Advocacy Program. He has given numerous talks and presentations at conferences, including "The Economics of Divorce"; "Ethical Issues in Representing Parties in Mediation"; and "Collaborative Law: A New Process Option for Divorcing Couples". Mr. Fleisher is an Advanced Practitioner Member of the Family Law Section of the Association of Conflict Resolution, (formerly the Academy of Family Mediators), an Accredited Member of the New York State Council on Divorce Mediation, a Certified Member of the Manhattan and Brooklyn Mediation Centers, and a member of the mediation panel for the New York State Supreme Court's first custody and visitation mediation program.
Marc is also a member of the referral panel for divorce mediation of the Association of the Bar of the City of New York and a member of the Association's Alternative Dispute Resolution Committee. Mr. Fleisher has a strong background in litigation. He was an associate at the litigation department of Paul, Weiss, Rifkind, Wharton and Garrison, a prosecutor who tried over thirty felony cases for Robert Morgenthau in the New York County District Attorney's Office, and a Professor of Trial Advocacy at Brooklyn Law School. Marc has, for the past fifteen years, devoted his practice to resolving disputes in a non-adversarial manner. Eight years ago, he co-founded the New York Collaborative Law Group for individuals who are drawn to the mediation approach and also want the protection and support of an attorney who will help them reach an agreement without court intervention.