Martha E. Edwards, PhD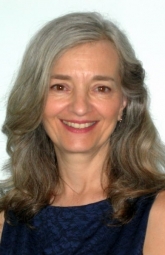 Martha E. Edwards, PhD, is the Founder and Director of the Institute's Center for the Developing Child and Family. Her interests include: child development in the context of the family, school, and culture; the determinants, outcomes, and processes of parenting; and the integration of body, mind, spirit. Dr. Edwards has developed a longitudinal prevention program for infants, toddlers and their families called The Bright Beginnings Parent-Child Program, designed to promote infant mental health, school readiness, and the ongoing relational development of children and parents. Bright Beginnings has been implemented in New York City public schools, in community-based organizations, in Early Head Start and Even Start, and with NYC's Administration for Children's Services.
Dr. Edwards is active in professional organizations, as Vice President and board member of the American Family Therapy Academy, Board member of the Zero to Three New York Network, and advisory editor for Family Process. She presents nationally and internationally and maintains a private practice in New York City.