Family Therapy with Young and School-Aged Children: Challenging Children and Challenging Parents
Our children have a way of pushing out buttons like no other.  Just like couples, parents and children can get into negative cycles.  For example, some families get into a cycle that starts with the child misbehaving, followed by punishment, followed by more misbehaving and then more punishment.  Another typical cycle involves over-involvement on the parent's part and helplessness on the child's part.  This workshop will explore these difficult cycles between parents and their children and what we can do in family therapy to understand and shift these into more positive cycles.  The workshop will use videotapes of family therapy sessions to illustrate family assessment tools to identify family patterns and therapeutic strategies to help families make positive changes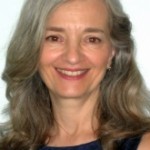 Martha Edwards, Ph.D., is the Founder and Director of the Institute's Center for the Developing Child & Family. Her expertise focuses on child development in the context of the family, school, and culture; the determinants, outcomes, and processes of parenting; and the integration of body, mind, spirit. She developed a longitudinal prevention program, Bright Beginnings, for infants, toddlers and their families designed to promote infant mental health, school readiness, and the ongoing relational development of children and parents. Bright Beginnings has been implemented in New York City public schools, in community-based organizations, in Early Head Start and Even Start, and with NYC's Administration for Children's Services. Dr. Edwards is active in professional organizations, as Vice President and board member of the American Family Therapy Academy, Board member of the Zero to Three New York Network, and advisory editor for Family Process.
Date: Tuesday, April 24, 2018
Time: 9:00 a.m. – 3:00 p.m.
Tuition: $140
CE Contact Hours: 5
An Event with an ID of "16832" could not be found. Please contact the event administrator for assistance.
If you are an Ackerman alumni of the Externship or current Ackerman student, please contact the Training Department to register.
Damaly Ferreira
212 879-4900, ext 111
training@ackerman.org