Free Event for Parents | Parenting Stress During COVID: Keeping You & Your Children Hopeful

Free Event for Parents
April 8, 7:00 – 8:30 pm (ET) | Free
This free online event for parents presented by Dr. Eliana Gil will introduce play as a way for families to communicate during times of stress and joy. From the challenges of homeschooling, to economic hardships, and isolation from friends and family, this workshop will help parents and kids use play to express their worries and fears. We will talk about how families who play and create together can better understand each other and communicate more directly. We will also look at issues of social justice, bullying, self-harm, and social media.
When families laugh and play together, feelings of well being grow. This workshop invites parents to play, create, and find joy with their families
This program is a free companion event to the Ackerman Institute's 60th Anniversary Conference.
Register:
We're sorry, but all tickets sales have ended because the event is expired.
About
Presenter Bio: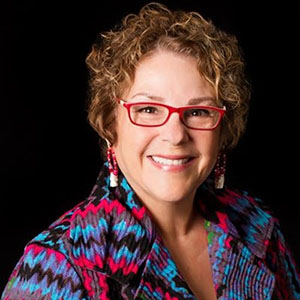 Dr. Eliana Gil is a Founding Partner of Gil Institute for Trauma Recovery & Education, LLC, a group private practice in Fairfax, Virginia. She is currently semi-retired and resides in Florida and MA where she provides consulting and supervision on-line. In addition, Dr. Gil sponsors the Mid-Atlantic Play therapy Institute in VA in the spring, and she provides several trainings through Starbright Training Institute in Virginia, during the year. She is an Approved MFT Supervisor as well as a Registered Play Therapy Supervisor and a Registered Play Therapist and Registered Art Therapist. She is also a Circle of Security Certified Parenting Educator, a Level II Theraplay provider, and participated and completed a two-year individual certification process with Dr. Bruce Perry. In the last two decades Eliana has directed two child sexual abuse treatment programs in Northern Virginia (Inova Kellar Center and Childhelp Children's Center of Virginia) and she has worked in the field of child abuse prevention and treatment for the last forty seven years. She is a licensed Marriage, Family, Child Counselor who received her doctorate in family therapy from the California Graduate School of Family Psychology in San Rafael, California. She is also a former President of the Association for Play Therapy and received APT's Lifetime Achievement Award in 2011.
Dr. Gil has written numerous materials on child abuse and related topics and has a number of educational videotapes that feature her work available through Guilford Press, as well as a self-published videotape on Family Play Therapy. Her most recent books are Post-Traumatic Play in Children: What Clinicians Should know, Family Play Therapy, 2nd Ed., and Termination Issues in Child Psychotherapy (with Dr. David Crenshaw). She has many other publications, some of which have been translated to other languages, including Spanish. Dr. Gil is a well-known lecturer, author, and clinician. She is bilingual and bicultural, originally from Guayaquil, Ecuador. Eliana has four grandchildren under the age of fourteen
About the Ackerman Institute

Founded in 1960, the Ackerman Institute for the Family is one of the premier institutions for family therapy and one of the best-known and most highly regarded training facilities for family therapists in the United States. The Institute serves families from all walks of life at all stages of family life.