Gabriel San Emeterio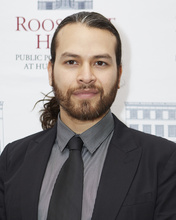 Gabriel San Emeterio is a social work intern with the Gender & Family Project. He is a queer activist who was born and raised in Mexico City. They hold a degree of their own design in Unique and Interdisciplinary Studies from CUNY, focusing on Gender Studies and Community Organizing. Gabriel's passion for social justice guides all their work, which includes advocacy and grassroots organizing around policies and issues that affect the LGBTQIA+ community, low income college students, and people living with HIV.
An integral part of his activism is co-hosting the radio show Rainbow Notes NYC. They're currently pursuing a master's degree in Community Organizing and Program Development at the Silberman School of Social Work.
---