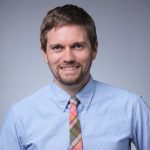 Helping Adolescents and Young Adults with ADHD
Attention Deficit/Hyperactivity Disorder is the most common reason for mental health referrals in young children and among the most prevalent childhood conditions. Studies have established that ADHD is a chronic, lifespan condition, and adult ADHD is now the fastest growing area of research and treatment development. Yet few evidence-based approaches exist for helping adolescents and young adults with ADHD and associated conditions. Join Tim Verduin as he discusses working with teens and young adults with ADHD and related conditions. Special attention will be paid to how ADHD complicates adolescent development, family functioning, emerging life skills, and the transition from home to college and the workplace. Also discussed will be strategies for parents of teens with ADHD, information on how clinicians can engage teens with ADHD, and suggestions for how to help families choose the right educational settings.
In this workshop participants will learn:
The developmental course and evidence-based treatment of ADHD in adolescence and young adulthood
Individual, group, and family strategies for the social, academic, and occupational impact of ADHD
Factors to consider as adolescents transition to living outside the home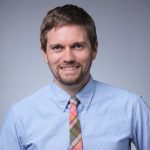 Timothy L. Verduin, Ph.D. is the Clinical Director of ADHD and Disruptive Behaviors Service at NYU Langone Health Child Study Center; Clinical Assistant Professor of Child and Adolescent Psychiatry; and Leader in the Technology and Innovation at Department of Child and Adolescent Psychiatry.
Date: Friday, December 15, 2017
Time: 10 a.m. – 4 p.m.
Tuition: $140
CE Contact Hours: 5
We're sorry, but all tickets sales have ended because the event is expired.
To register by phone or fax click here
If you are an Ackerman alumni of the Externship or current Ackerman student, please contact the Training Department to register.
Damaly Ferreira
212 879-4900, ext 111
training@ackerman.org