Narrative Therapy with Children and Adolescents
Early on in the history of a narrative approach (before it was called "narrative") Michael White worked with young children by "externalizing" the problem. We appreciate that Narrative Therapy is much more than externalizing; it is about understanding that the problem, rather than being located in the person or the system or the relationship, comes from a larger cultural discourse. This workshop will focus on work with children and adolescents, using externalizing as a practice while noticing how the culture influences both children and their parents. The "problem" is seen as an "effect" of ways of thinking. What children are experiencing is constructed as problematic, rather than being seen as something that makes sense in their lives. Victoria C. Dickerson, PhD, will use videos to assist the participants in how they might work with their own young clients.
In this workshop participants will:
Learn skills that are appropriate for working with young children and also with adolescents
Understand that externalizing is a practice that locates the problem in cultural discourse
Appreciate several different discourses that tend to operate on families with children and adolescents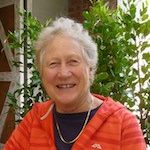 Victoria C. Dickerson, PhD, is a clinician, author, and teacher of narrative ideas and practices.  She is the Social Media and Communications Strategist for the Family Process Institute and in partnership with the Ackerman Institute has organized a series of webinars.  She is also the President-elect of the American Family Therapy Academy and received their Lifetime Achievement Award in 2012.  She teaches in various universities, does workshops nationally and internationally, and has written numerous articles, book chapters, and two books.  Her publications include recent articles in Family Process.
Date: Friday, April 13, 2018
Time: 10 a.m. – 4 p.m.
Tuition: $140
CE Contact Hours: 5