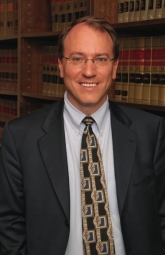 Al Feliu has represented clients in all aspects of employment and labor law for over two decades. Early in his career, he represented management clients at prestigious law firms, most notably with Paul, Hastings, Janofsky & Walker, where he became a partner in 1991.
With the founding of Vandenberg & Feliu in 1998, Mr. Feliu expanded his practice to include, in addition to continuing to represent management clients, the counseling and representation of executives and employees. Mr. Feliu represents and counsels clients on a broad array of employment law matters, including: federal, state, and local discrimination law, such as race, sex, age, national origin, religion, and disability issues; post-employment limitations on competition; confidentiality obligations; wage and hour claims; wrongful discharge claims; privacy rights and obligations; breach of contract issues; negligence claims; workplace violence; defamation, and whistleblowing claims. Mr. Feliu is a well-respected arbitrator and mediator, most notably as a member of the American Arbitration Association's Complex Commercial Case and Employment Disputes Panels and heads Vandenberg & Feliu's ADR practice (see ADR Practice summary). He is also in demand as an independent investigator of discrimination, Sarbanes-Oxley, and other employment-related and commercial disputes. Mr. Feliu also serves as the EEO Officer for the Port of New York and New Jersey in which capacity he investigates discrimination and harassment claims.
Mr. Feliu served from 1999 to 2004 as Editor-in-Chief of New York Employment Law & Practice, a monthly employment law newsletter published by American Lawyer Media. He has also appeared on The Today Show, CNBC, Fox News, Court TV and been a guest commentator on a number of occasions on NPR Radio to discuss newsworthy events relating to employment law. He has authored and co-edited three books, several chapters in leading publications, and numerous articles and papers. Mr. Feliu is New York born and bred and lives in New Rochelle, New York with his wife, Susan L. Hobart, counsel at Shearman & Sterling, and his three children. Mr. Feliu has held a number of not-for-profit board positions, including Chair of the Bronx Museum of the Arts, and has served on the board of the Ackerman Institute for the Family since the mid-1990s. He has also chaired or served on various committees of the American Bar Association and New York State Bar Association.