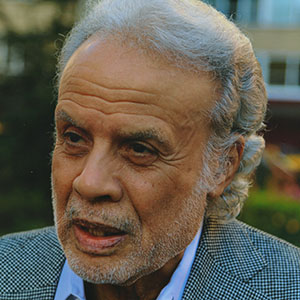 Dr. Harry J. Aponte, MSW, LCSW, LMFT, will teach the Ackerman Institute's 2022-2023 Person of the Therapist Seminar for clinical externs. He has a private family therapy practice in Philadelphia, and conducts training and workshops throughout the country and abroad. He is known for his writings and workshops on the person of the therapist, spirituality in therapy, therapy with disadvantaged and culturally diverse families, and structural family therapy.
Dr. Aponte is the developer of the Person of the Therapist training model, a systematized approach to training the use of self in therapy. The model prioritizes that clinicians make the fullest use of their personal selves in all aspects of the therapeutic process. In Ackerman's Person of the Therapist Seminar, Dr. Aponte's perspective is based on the premises that the conscious, active, and purposeful use of self by the therapist, is essential in establishing an effective therapeutic relationship with the client.
Dr. Aponte is a former clinical associate professor in the Couple & Family Therapy Program of Drexel University in Philadelphia. Previously, he was a staff member and teacher of family therapy at the Menninger Clinic, and subsequently Director of the Philadelphia Child Guidance Center. Dr. Aponte is the author of Bread & Spirit, published by Norton, a book that speaks to therapy with today's poor in the context of ethnicity, culture and spirituality. Dr. Aponte and Dr. Karni Kissil have edited a book entitled The Person of the Therapist Training Model: Mastering the Use of Self, published by Routledge.