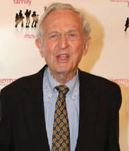 A board member since 1980, Mr. Sokoloff is a Brooklyn native who attended the University of North Carolina in Chapel Hill and served in the United States Army three years before returning to New York and joining his family's textile business until its closing 25 years later. He moved on to work for Wertheim and Company, which was acquired by Schroeder Bank in England and then by Smith Barney.
Over the years, Mr. Sokoloff's generous and calm leadership has involved him in many aspects of the Ackerman Institute's operations, most notably his participation on Ackerman Institute's Finance and Investment Committees. He is also a long-time member of the Board of Jewish Child Care Association.
Mr. Sokoloff and his wife, Helena, have been together for thirty-nine years.