Clinic Therapist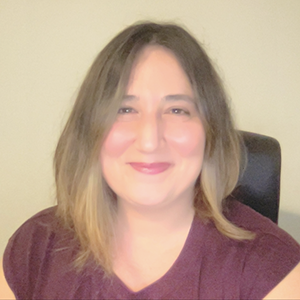 Tania is a depth-oriented marriage and family therapist who is passionate about helping clients integrate their wholeness into more fulfilling lives. For over a decade, she has been working with couples and individuals on their relationship challenges and professional goals to help them find more meaning and purpose.
Tania's specialty is helping clients find, create, and maintain passionate and fulfilling relationships while thriving in their careers. Her background includes a graduate degree in psychology from Columbia University, an MBA in global business and marketing, and advanced post-graduate training in couples and family therapy from the Ackerman Institute for the Family. She integrates her training in marriage and family therapy, somatic psychotherapy, mindfulness, and spiritual psychology in her work with C-suite executives, university professors, parents, entrepreneurs, creatives, and athletes across North America, Europe, Asia and the Middle East. As a serial entrepreneur herself, Tania has first-hand knowledge of the challenges of juggling professional demands and responsibilities while maintaining fulfilling personal relationships.
Tania is well versed in multicultural family dynamics, enhancing communication, fostering deep and transformative connections, intimacy concerns, ethical non-monogamy, and mindful separation. Her research interests revolve around the spiritual mind-body connection and the impact it has on family dynamics and relationships. In addition to using traditional therapeutic approaches, Tania also incorporates various holistic modalities including meditation, coaching, family constellations, and the Hakomi method in her work with individuals, couples, and families. She is bilingual and can provide therapy in both Arabic and English.