Slowly, Gently, Deeply: Talking About Sex in Couple Therapy
This is one of four concurrent workshops at the Ackerman Conference
A major challenge for many couple therapists is incorporating clients' sexual concerns into their conversations. They often worry that they lack the knowledge and skills to open up the discussion and explore these issues. Many fear that feelings about their own sexual partnerships, activities, beliefs, and fantasies will prevent them from being able to confidently address the sexual issues that are brought into the therapy room. And still, others are unsure of how to navigate the gender, religious, racial, social, and economic realities that need to be considered. When therapists explore and address their own discomforts, biases, and anxieties regarding sexual matters, they are better able to create a safe environment in which clients can share and explore aspects of themselves that often feel shameful and lonely. Shoshana Bulow, PhD, LCSW will address this challenge by exploring the professional and personal barriers that many therapists experience and focus on understanding the triggers that can get in the way so comfort and openness can prevail.
In this workshop participants will learn to:
Identify their personal and professional barriers to talking about sexual issues in their work with couples, thereby increasing their comfort to do so
Increase their knowledge of common sexual concerns that couples experience
Apply clinical techniques and participate in experiential exercises that will help enhance their practice to better incorporate sexual issues into couple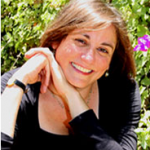 Shoshana Bulow, PhD, LCSW, is a psychotherapist in private practice; Clinical supervisor Ferkauf Graduate School of Psychology, NYU Langone Sex Therapy Program; Former faculty Ackerman Institute for the Family, Mt. Sinai School of Medicine, Family Institute of Jerusalem. AASECT-certified sex therapist and sex therapy supervisor.
›› Return to Conference Overview