Supporting Couples in Transition: Couple Therapy with Transgender Clients and their Partners
This is one of four concurrent workshops at the Ackerman Conference
Are gender identity, gender expression and sexual orientation stable and unchanged through our lifetime? Can they evolve while we remain in a committed couple relationship? Through clinical video material and overview of research, this workshop will address the role of couple therapists working with couples where one partner, formerly identified as cisgender, comes out as transgender.  How can the therapeutic work affirm both partners' sense of self, sexual orientation and promote relational transition, the process of transitioning as a couple? Jean Malpas, LMFT, LMHC will discuss conceptual distinctions between sexuality and gender identity and examine the premises of gender-affirming couple therapy.nder-affirming couples therapy.
In this workshop, participants will learn to:
Understand the relational needs of transgender clients and their cisgender partners
Identify clinical skills to support the couple's transition and negotiation of sexual and emotional intimacy
Facilitate conversation around co-parenting and disclosure of transition to larger family and community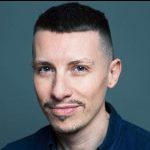 Jean Malpas, LMFT, LMHC, is the director of the Gender & Family Project and of International Training at the Ackerman Institute for the Family. He has presented nationally and internationally on issues of gender, sexuality, couple and family therapy and  has published several articles and chapters on his work with TGNC individuals, couples and families, including the article "Between Pink and Blue: A Multidimensional Approach to Gender Nonconforming Children and their Families." He serves on the editorial board of the Journal of LGBT Family Studies and on the board of the American Family Therapy Academy as well as maintaining a private practice in New York City.
››Return to Conference Overview
Conference Registration:

To register by phone or fax click here
If you are an Ackerman alumni of the Externship or current Ackerman student, please contact the Training Department to register.
Damaly Ferreira
212 879-4900, ext 111
training@ackerman.org