Talking Race and Racism
Conversations about race and racism in this country end too often when there is a chance to begin such dialogue, especially in cross-racial settings. At the same time, the dynamics of race and racism impact us in every facet of our lives. Aquilla Frederick, MBA, LCSW, and Frank Wells, LCSW, will support participants in developing stronger clinical skills in cross-racial dialogues with colleagues and clients alike. Specifically, as a cross-racial faculty team, they will introduce participants to the language and foundations of the conversation about race and racism by sharing their experiences and strategies for engaging in difficult cross-racial dialogue.
In this workshop participants will learn to:
Explore ones social/racial identity
Develop a greater understanding about everyday microaggressions and their impact on case conceptualization in treatment with clients
Enhance awareness of self of the therapist and its impact on the therapeutic process.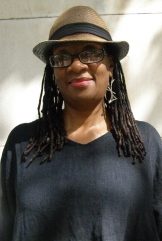 Aquilla Frederick, MBA, LCSW, is a faculty member at the Ackerman Institute, private practitioner, and co-director of the Talk Race Group Project and Healing Oppressive Legacies Project at Ackerman. She received her MSW from New York University and completed her post-graduate training at Ackerman. Aquilla's clinical interest is in working with trauma and oppression in families of color. She previously worked as a psychiatric social worker/family therapist and produced public access television programs focusing on diversity and treatment modalities in psychotherapy for therapists of color. Before Aquilla's career as a family therapist, she was an adjunct faculty at CUNY teaching courses in accounting and finance and has over 15 years of experience in this sector.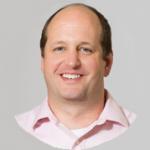 Frank Wells, LCSW, is a faculty member at the Ackerman Institute, a Senior Family Therapist at the Freedom Institute outpatient substance treatment program, and private practitioner. As part of his teaching and work as co-director of the Talk Race Project at Ackerman, Frank has focused on introducing and enhancing approaches to addressing race, racism, and microaggressions in training and in clinical practice. Additionally, he has experience in outpatient mental health treatment and child welfare/preventive services.
Date: Friday, April 27, 2018
Time: 10 a.m. – 4 p.m.
Tuition: $140
CE Contact Hours: 5
We're sorry, but all tickets sales have ended because the event is expired.
To register by mail or fax click here.
If you are an Ackerman alumni of the Externship or current Ackerman student, please contact the Training Department to register.
Damaly Ferreira
212 879-4900, ext 111
training@ackerman.org