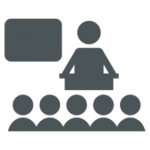 Therapy with Mixed-Race Children and Families: Clinical Issues and Interventions
According to the 2010 U.S. Census, roughly nine million Americans identify themselves as mixed-race, and it is estimated that the mixed-race population in the U.S. will reach 21% by 2050. In spite of this, multiracial individuals and families remain marginalized and overlooked by mainstream U.S. society. As a result, the unique racially-based issues and struggles that they face are often poorly understood by mental health and social service professionals, making it difficult for multiracial families to receive effective support during times of need. This workshop will explore how race organizes reality in the U.S., and the implications this has for how mixed-race people understand and negotiate their racial identities. The unique dilemmas and challenges facing mixed-race children and families will be identified. Participants will learn methods for assessing how race may be related to the issues that bring clients to therapy, and recommendations for clinical interventions will be provided.  
In this workshop participants will:
Examine how race is constructed in the U.S. and how this influences racial identity development for mixed-race people and families
Identify the specific dilemmas and challenges faced by mixed-race children and families
Learn methods for assessing the role that race may play in the issues clients bring to therapy and present clinical strategies for addressing the race-related challenges and dilemmas that mixed-race children and families may be experiencing.
Tracey Laszloffy, LMFT, PhD, is the Director of the Center for Relationship Healing, a former MFT clinical coordinator for Northcentral University, a former associate professor at Alliant International University,  a former program director and associate professor at Seton Hill University,  a former assistant professor at the University of Connecticut, and former adjunct faculty at Syracuse University.
Date: Friday, March 2, 2018
Time: 10 a.m. – 4 p.m.
Tuition: $140
CE Contact Hours: 5
To register by phone or fax click here.
If you are an Ackerman alumni of the Externship or current Ackerman student, please contact the Training Department to register.
Damaly Ferreira
212 879-4900, ext 111
training@ackerman.org