Divorce and Family Mediation Training: Basic
This core preparation for becoming a practicing divorce mediator teaches the essential techniques of mediation and covers the legal, financial and psychological concepts needed to help couples negotiate the terms of their separation. The course uses an active blend of lecture, role play, discussion and videotape analysis.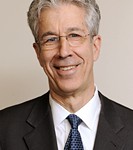 Marc Fleisher, JD, is a mediator and Collaborative Lawyer at Berkman, Bottger, Newman & Rodd. He has been teaching divorce mediation at the Ackerman Institute for the Family and at Brooklyn Law School since 1996. He is a co-founder of the New York Association of Collaborative Professionals and an Advanced Practitioner Member of the New York State Council of Divorce Mediation and of the New York Mediation Council of Greater New York.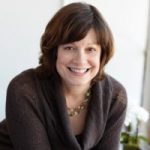 Elana Katz, LCSW, is a senior faculty member at Ackerman where she teaches both family therapy and mediation. She has presented nationally and internationally on family therapy, mediation, and collaborative divorce coaching, and she's been quoted on these topics by the New York Times, the Associated Press, and other media outlets, including National Public Radio.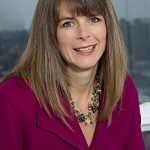 Katherine Eisold Miller, JD, is the Director and Trainer with the Center for Understanding in Conflict that will be co-sponsoring the Ackerman Training. The Center teaches professionals who work with conflict to see, acknowledge and use the emotions in themselves and their clients to achieve a deeper understanding of the issues, and to find solutions that will genuinely satisfy the parties.
Date: 5 sessions; Wednesday- Friday, March 14-16, and Thursday-Friday, March 22 and 23, 2018
Time: 9 a.m. – 6 p.m
Tuition: $1435
CE Contact Hours: 40
CLE Credits: 40
The Ackerman Institute for the Family is recognized by the New York State Education Department's State Board for Mental Health Practitioners as an approved provider of continuing education for licensed marriage and family therapists. #MFT-0049.
The Ackerman Institute for the Family SW CPE is recognized by the New York State Education Department's State Board for Social Work as an approved provider of continuing education for licensed social workers #0052.
The Center program has been approved under Part 146 by the New York State Unified Court System's Office of ADR Programs as 24-hour initial + 16-hour case-type specific combined training (Divorce). Please note that final placement on any court roster is at the discretion of the local Administrative Judge and participation in a course that is either approved or pending approval does not guarantee placement on a local court roster. In keeping with the regulations for entities providing continuing legal education, attorneys working full-time in the nonprofit sector and meeting income criteria are eligible for a tuition discount.