The Ackerman Relational Approach in Practice
Based on the Ackerman Relational Approach, Marcia Sheinberg will offer the opportunity to learn from and explore the treatment of a couple over time. Each week participants will look closely at a session with the opportunity to discuss choice points and to connect how the therapist both conceptualizes and conducts the session.
Concepts addressed include questions that bring forward relational information; using oneself on behalf of connecting; transparency and relational interpretations; developing a relational hypothesis; unpacking escalations in arguments and interrupting escalations; utilizing relational information in the family of origin and the impact of the larger system; and offering specific suggestions to the couple and "holding" both members of the couple.
The course is open to experienced therapists, teachers of family therapy and graduates of the Ackerman Training Programs.
Learning Objectives:
Interview to understand the couples underlying dynamics
Unpack and de-escalate arguments
Intervene to move the couple from reactivity to reflection
Presenter: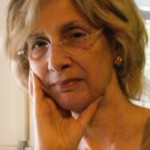 Marcia Sheinberg, LCSW is a Senior Teaching Fellow and the Co-Director of Ackerman's Center for Children and Relational Trauma. She is the former Director of the Ackerman Institute Training Program and Clinic (1995-2016, founder and Director of the Institute's Interfamilial Sex Abuse Project, and is a co-author with Peter Fraenkel of The Relational Trauma of Incest: A Family-Based Approach to Treatment, (Guilford, 2000). Ms. Sheinberg was also a co-founder of Ackerman's Gender and Violence Project and an advisory editor for Family Process. Marcia has published widely in professional journals on the treatment of chronic illness in the family, the role of gender in relationships, the treatment of obsessional disorders, domestic violence, larger systems, incest, and clinical innovations in couples and family therapy
---
Date / Time:
5 Wednesday classes: September 12 and 26, October 10 and 24, and November 7
3:15 p.m. – 4:45 p.m.
Continuing Education:
7.5 CE Contact Hours
---
Register Online:
To register by phone or fax, click here.
Alumni of the Ackerman Externship Program and all current Ackerman trainees are eligible for discounted workshop tuition. Please contact the Training Department to register:
---