All In The Family: LGBTQ Issues In Therapy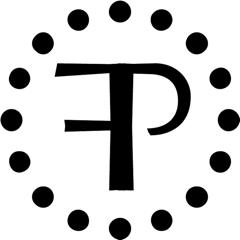 Co-sponsored with the Family Process Institute and the Ackerman Institute for the Family
Description
This webinar with Arlene Istar Lev, LCSW-R, CASAC, will provide a working knowledge of sexual orientation and gender identity issues for affirmative treatment with lesbian, bisexual, transgender, and queer (LGBTQ) clients and families, and explore the clinical issues impacting LGBTQ individuals, couples, and families, within a systemic perspective. Within a few short decades a vital queer community has grown from a once pathologized, reviled, and criminalized minority. Increased social acceptance (including marriage equality) has shifted the dialogue; however clinicians who are working with lesbian, gay, bisexual, transgender, and queer (LGBTQ) clients need to be skilled in a wide-range of issues involving sexual orientation, gender identity, sexual diversity, and relationship dynamics.
Families address issues of sexual orientation and gender identity on a daily basis, and in multifaceted ways. Adolescents come out to their parents, gay and lesbian couples begin families, and spouses reveal their conflicted relationship to their gender. This webinar will focus on gay men and lesbians as individuals and couples, including issues impacting youth who are first coming out, couple development, and family-building. We will also examine barriers to successful treatment, especially the role of therapists in creating nurturing relationships that support client empowerment. We will discuss couple and family issues when a spouse comes out transgender, the role of the family therapist in evaluation for medical treatment, and issues in treating gender nonconforming children and youth. Gender diversity and expression is viewed as a normative process of identity development, albeit a challenging one within rigid socio-cultural environment. Clinicians will develop skills to understand and work effectively with the evolving queer community.
Arlene (Ari) Istar Lev LCSW-R, CASAC, is a social worker, family therapist, educator, and writer whose work addresses the unique therapeutic needs of lesbian, gay, bisexual, and transgender (LGBT) people. She is the Founder and Clinical Director of Choices Counseling and Consulting and The Institute for Gender, Relationships, Identity, and Sexuality (TIGRIS), a training program in Albany, New York, www.tigrisinstitute.com. Arlene has been a part-time lecturer at the State University New York at Albany, School of Social Welfare for the past 27 years, and is also an adjunct at Empire College and Smith School of Social Work. Additionally, she is the Clinical Supervisor for Center Support: Counseling Services, a low-cost therapy program at the Capital District Gay and Lesbian Community Council, and the Founder of Rainbow Access Initiative, a training program on LGBT issues for therapists and medical professional.
Arlene's expertise is in issues related to sexual and gender identity issues; the focus of her work includes traditional psychotherapeutic modalities, within a feminist and family systems framework. Arlene has authored numerous journal articles and essays including authoring two books: The Complete Lesbian and Gay Parenting Guide and Transgender Emergence: Therapeutic Guidelines for Working with Gender-Variant People and their Families, winner of the American Psychological Association (Division 44) Distinguished Book Award, 2006.
Arlene serves on the editorial Boards of The Journal of GLBT Family Studies, The Journal of Lesbian Studies and The Journal of Transgenderism. She is an active member of the National Association of Social Workers, the World Professional Association for Transgender Health, the American Psychological Association and the American Family Therapy Academy, where she was the 2011 Conference Chair. Arlene has written extensively on LGBT parenting issues, and her work is available on her website:  www.choicesconsulting.com.
Date: First aired in 2016
Time: 12:00-1:30 ET
Tuition: $20 for general admission, $35 for 1.5 CEU Credits, $135 for group registration
If you would like to apply online, click Here.
Damaly Ferreira
training@ackerman.org
Phone: 212-879-4900
(This webinar is part of a series co-sponsored with the Family Process Institute. Please check the Webinar page for more listings.)