Clocks, Calendars, and Couples: Time as a Problem and Resource in Couple's Lives and Couple Therapy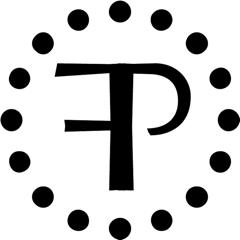 Co-sponsored with the Family Process Institute and the Ackerman Institute for the Family
Description:
It is almost a truism that contemporary couples struggle with time pressures due to ever-increasing demands of work — exacerbated by a plethora of technologies that allow work to continue 24/7.  Yet finding the right balance between work and relationship is only one of many temporal issues facing couples today.  Couples regularly struggle with pace differences; different habits and values about punctuality; the importance of "making every minute count" versus going with the flow; focusing on the past versus the present versus the future; and differences in goals represented in their respective projected life timelines.  These differences are linked to family- and culture-of-origin, biologically-based temperaments, and belief systems.  Differences around how partners "inhabit time" often underlie common conflicts about money, sex, leisure activities, housework and childcare, and the like.  By revealing the temporal subtext of these problems, couple therapists can often assist couples to rapidly resolve long-standing issues.  This webinar will present a comprehensive, integrative framework and set of practices for identifying and working with the many challenges couples face in their relationship to time. Clinical vignettes will illustrate the approach.
Participants will:
Be able to list the six basic temporal elements of couple relationships
Describe how power struggles between partners often get enacted around their temporal/time differences
List the Five Time Myths that interfere with couples getting "in sync" in time
List the four key steps (Reveal, Re-Value, Revise, Rehearse) in assisting couples to identify their time struggles and substitute these with preferred ways of being together in time
Describe the Sixty Second Pleasure Point activity designed to help couples increase connection and intimacy despite time pressures

Peter Fraenkel, Ph.D. is an Associate Professor, Doctoral Program in Clinical Psychology, City College of New York; faculty member, and former director, Center for Work and Family, Ackerman Institute for the Family; Advisory Editor, Family Process, Journal of Marital and Family Therapy, Journal of Psychoanalytic Psychology; Recipient, 2012 American Family Therapy Academy Award for Innovative Contribution to Family Therapy.
Aired in 2017
1.5 Contact Hours
Tuition: $20 for general admission, $35 for 1.5 CEU Credits, $135 for group registration
The Ackerman Institute for the Family SW CPE is recognized by the New York State Education Department's State Board for Social Work as an approved provider of continuing education for licensed social workers #0052.
This program has been approved for Continuing Education Credit Hours by the National Association of Social Workers, CT and meets the continuing education criteria for CT Social Work Licensure renewal.
If you would like to register online, click here.
(This webinar is part of a series co-sponsored with the Family Process Institute. Please check back for more listings to come.)