The Complexity of the Alliance in Family Therapy Practice
Co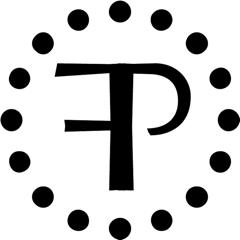 -sponsored with the Family Process Institute and the Ackerman Institute for the Family
Description:
A major challenge in family therapy practice is the creation of a dialogical space in which all family members' voices can be heard by the therapist.  In this webinar Peter Rober will take up this challenge by outlining the complexity of the therapeutic alliance in family sessions.  The therapeutic alliance will be conceptualised as a complex kind of attunement process in which the therapist uses his/her sensitivity to be responsive to what the different family members bring in the session.  Furthermore, Dr. Rober will offer some ideas about how to deal with the challlenge of such a complex attunement process.  In particular, he will propose to not use the so-called problem nor the diagnosis as the starting point of the therapy, but rather focus on the worries of the different family members.  He will explain in what way these worries can be mapped out and addressed in the session.  Furthermore,  he will highlight the importance of feedback-oriented work in family therapy.  Finally, Dr. Rober will present some instruments to systematically work with feedback from all family members.
Participants will:
Understand the difference between thinking of identity as a process and thinking of it as a stable set of characteristics.
Being aware of the importance of non-specific therapy factors (like the alliance) for the outcome of psychotherapy.
Being sensitive to the specificity of the alliance in a multi-actor setting, like a family therapy session.
Having some ideas about ways to deal with the complexity of the therapeutic alliance in family therapy practice; with the aim of giving everybody in the family a voice.
Being aware of the importance of systematically inviting the different family members feedback.
Peter Rober, Ph.D. is Full Professor in Clinical Psychology at the Institute for Family and Sexuality Studies, Faculty of Medicine, University of Leuven.  He is responsible for Context – Centre of Marital and Family Therapy at UPC KU Leuven. He coordinates the Postgraduate Training in Marital and Family Therapy (KU Leuven). Prof. Rober's primary research interests focus on family therapy with children, on the therapy process, and secrecy in families. Peter Rober is author of several articles in international family therapy journals and presented on numerous international conferences on family therapy with children and adolescents.
Aired in 2017
1.5 Contact Hours
Tuition: $20 for general admission, $35 for 1.5 CEU Credits, $135 for group registration
The Ackerman Institute for the Family SW CPE is recognized by the New York State Education Department's State Board for Social Work as an approved provider of continuing education for licensed social workers #0052.
This program has been approved for Continuing Education Credit Hours by the National Association of Social Workers, CT and meets the continuing education criteria for CT Social Work Licensure renewal.
If you would like to apply online, click here.
(This webinar is part of a series co-sponsored with the Family Process Institute. Please check back for more listings to come.)