Cultural Studies Methodologies and Narrative Family Therapy: Therapeutic Conversations about Popular Culture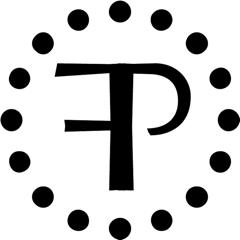 Co-sponsored with the Family Process Institute and the Ackerman Institute for the Family
Description
From sexually explicit TV shows and films, to violent video games and song lyrics, to the overt commodification of young people as a "market niche" by consumer-capitalism, popular media culture has established itself as a powerful influence on young people today. Often, the response to young people's embrace of pop culture's offerings ranges from overly simplistic notions about teenage rebellion to reactions on the order of moral panic. In practice, therapists often think of discussions about pop culture only as a practice of "relationship building."
Through the lens of cultural studies methodologies, theoretical and conversational resources will be presented that afford young people opportunities to engage in meaningful and critical ways with pop culture. The presentation will take a both/and look at pop culture, viewing it as a potential site for productive meaning making and identity development, as well as a source of negative influence and reinforcement of limiting identity conclusions. Young peoples' engagement with pop culture will be considered within the contexts of race, class, gender and sexuality.
Julie Tilsen, Ph.D. is the Director of Ethics & Practice for the International Center for Clinical Excellence, an associate of the Taos Institute, and a recipient of the Minnesota Association of Marriage and Family Therapy's Distinguished Service Award. She is community faculty in the University of Minnesota's Youth Studies department, and has taught for Dulwich Centre's Masters In Narrative Therapy and Community Work Program.  In addition to her book Therapeutic Conversations with Queer Youth: Transcending Homonormativity & Constructing Preferred Identities, Julie is the author of many articles and book chapters.
David Nylund, LCSW, Ph.D. is a Professor of Social Work at California State University, Sacramento.  Dr. Nylund is the Clinical Director of the Gender Health Center, an agency in Sacramento serving the transgender and queer communities.   He is widely published in narrative therapy, queer theory, and cultural studies and is on the faculty of the Vancouver School for Narrative Therapy.  Dr. Nylund is the co-editor of Narrative Therapies with Children and Adolescents and the author of Treating Huckleberry Finn: A New Narrative Approach to Working with Kids Diagnosed ADD/ADHD and Beer, Babes, and Balls: Masculinity and Sports Talk Radio
Learning Objectives
This workshop will provide opportunities for participants to:
1. Reflect on and consider their relationships with pop culture, historically, in the present, and in the future.
2. Consider popular and media culture as a dominating discourse in the lives of young people and families.
3. Learn cultural studies methodologies that engage young people and their family members in therapeutic conversations about pop culture and that enhance media literacy. These methods include: Analysis of political economy; textual analysis; meaning making; & textual poaching).
4. Explore cultural studies methodologies and narrative practices as praxis allies in family therapy.
5. Apply cultural studies methodologies to therapeutic conversations with families.
Date: First aired in 2016
Time: 1.5 Contact Hours
Tuition: $20 for general admission, $35 for 1.5 CEU Credits, $135 for group registration
The Ackerman Institute for the Family SW CPE is recognized by the New York State Education Department's State Board for Social Work as an approved provider of continuing education for licensed social workers #0052.
This program has been approved for Continuing Education Credit Hours by the National Association of Social Workers, CT and meets the continuing education criteria for CT Social Work Licensure renewal.
If you would like to apply online, click here.
(This webinar is part of a series co-sponsored with the Family Process Institute. Please check back for more listings to come.)