Facilitating Connection & Empowerment in Couple Therapy: Insights from Interpersonal Neurobiology Webinar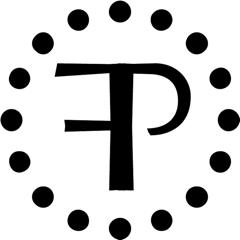 Co-sponsored with the Family Process Institute and the Ackerman Institute for the Family
Description:
Couples coming to therapy are often caught up in cycles of emotional reactivity. This webinar explores individual, interpersonal, intergenerational, cultural, and neurobiological factors fueling couple distress. Informed by research from relationship science and interpersonal neurobiology, Dr. Fishbane will explore the neuroscience of couple impasses, and will offer techniques to help clients bring prefrontal thoughtfulness to emotional reactivity and co-create more satisfying, intimate relationships. Her approach is one of relational empowerment, helping partners to gain skills of emotion regulation and empathy, and to cultivate positivity, gratitude, and generosity in their relationship. The dynamics of habit and change will be explored, informed by research on neuroplasticity, the ability of the brain to change.
Learning Objectives:
Participants will learn:
Participants will learn the basics of neurobiology as it affects emotional reactivity in couple relationships.
 Participants will learn to identify couples' problematic dances of reactivity, and ways to intervene to increase emotion regulation, thoughtfulness, and respect in the relationship.
Participants will learn how to utilize neuroplasticity, the ability of the adult brain to change, to empower couples in their change process.
Participants will learn how to help partners become more relationally empowered, increasing empathy, intimacy, and generosity in the relationship.

Mona Fishbane, Ph.D, Past Director of Couple Therapy Training at the Chicago Center for Family Health, is an AAMFT Approved Supervisor, a member of the Advisory Board for the journal Family Process, and has served on the AFTA Board. Mona lectures nationally and internationally, and has published numerous articles on couple therapy and neurobiology as well as on intergenerational relationships. Among the honors and awards she has received is a grant from the Templeton Foundation and, most recently, the 2017 Family Psychologist of the Year Award from The American Psychological Association (Society for Couple & Family Therapy). Mona's book, Loving with the Brain in Mind: Neurobiology & Couple Therapy (2013), is part of the Norton Series on Interpersonal Neurobiology.  Mona's website: www.monafishbane.com
Aired in 2017
1.5 Contact Hours
Tuition: $20 for general admission, $35 for 1.5 CEU Credits, $135 for group registration
If you would like to apply online, please click here.
If you have any questions, please contact the Training Department directly.
Damaly Ferreira
training@ackerman.org
Phone: 212-879-4900
(This webinar is part of a series co-sponsored with the Family Process Institute. Please check back for more listings to come.)