Narrative Therapy's Relational Understanding of Identity
C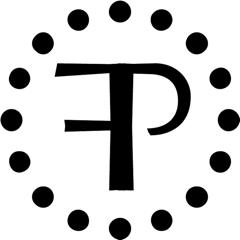 o-sponsored with the Family Process Institute and the Ackerman Institute for the Family
Description:
In this webinar, Jill and Gene will show how a narrative worldview helps focus on the relational, co-evolving perspective that was the basis of their early attraction to family therapy. They will describe how they think of identity as relational, distributed, performed, and fluid. They will show how they use this way of thinking within a narrative worldview. Drawing on the work of Michael White, they will illustrate how this relational view of identity leads to therapeutic responses that focus on our interconnections across multiple contexts and that emphasize the process of becoming rather than the more static notion of "being." Jill and Gene will provide detailed examples of practices that help therapists stay firmly situated in a relational worldview, and how that worldview helps to counter the pernicious influence of individualism in our contemporary culture.
Participants will:
Understand the difference between thinking of identity as a process and thinking of it as a stable set of characteristics.
Be able to describe what it means for identity to be "performed."
Be able to describe the implications of thinking of identity as "distributed."
Understand some of the societal problems that arise from overly valuing individualism.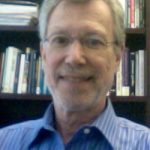 Gene Combs, MD and Jill Freedman, MSW are Co-Directors of Evanston Family Therapy Center, a training center in the Chicago area dedicated to teaching narrative therapy, as  well as founding members of the Chicago Center for Family Health, an independent affiliate of the University of Chicago. Internationally recognized for their advances in narrative theory and training, they received the 2009 Award for Innovative Contribution to Family Therapy by the American Family Therapy Academy (AFTA). They have co-authored more than 30 journal articles and book chapters and 3 books, including Symbol, story, and ceremony: Using metaphor in individual and family therapy, Narrative therapy: The social construction of preferred realities, and Narrative therapy with couples.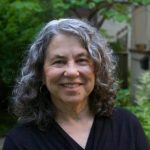 Jill Freedman, MSW practices therapy in the Chicago area and consults to organizations and schools. Gene is an associate professor in the Departments of Family Medicine and Psychiatry at NorthShore University HealthSystem, where he is Director of Behavioral Science for the University of Chicago affiliated Family Medicine Residency Program. They teach internationally and their workshops are valued by both new and experienced clinicians in expanding therapeutic vision and skills.
Aired in 2017
1.5 Contact Hours
Tuition: $25 for general admission, $40 for 1.5 CEU Credits, $135 for group registration
The Ackerman Institute for the Family SW CPE is recognized by the New York State Education Department's State Board for Social Work as an approved provider of continuing education for licensed social workers #0052.
This program has been approved for Continuing Education Credit Hours by the National Association of Social Workers, CT and meets the continuing education criteria for CT Social Work Licensure renewal.
If you would like to apply online, click here.
(This webinar is part of a series co-sponsored with the Family Process Institute. Please check back for more listings to come.)