Padres Preparados: A Culturally Adapted, Evidence-Based Parenting Intervention for Latinos Using Technology as an Ally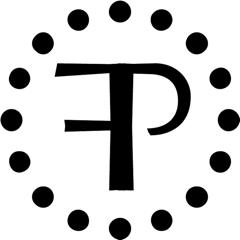 Co-sponsored with the Family Process Institute and the Ackerman Institute for the Family
Description:
The course will focus on sharing (a) the rationale for the development of a culturally adapted parenting intervention for Latino Head Start parents, (b) the process of adaptation and refinement, (c) the findings of the randomized controlled trial, and (d) future directions for family interventions using technology as an ally.
Learning objectives:
Familiarize audience with the challenges and opportunities Latinos face in achieving positive academic outcomes
Familiarize audience with an evidence-based program—Padres Preparados—developed to improve academic achievement in Latinos preschoolers by supporting parents' practices as their children's "best teachers"
Learn the findings from an RCT of Padres Preparados.
Learn about the ways in which technology can be utilized to support existing evidence-based interventions
Melanie M. Domenech Rodríguez is a Professor of Psychology at Utah State University. Her research focuses on implementation of a culturally adapted evidence-based parenting intervention in various Latino communities. At present, Dr. Domenech Rodríguez is actively engaged in programs of research in Oregon, Idaho, and St. Louis.
In Oregon, Dr. Domenech Rodríguez is collaborating with Iris Educational Media to develop and implement Padres Preparados, a preventive parenting intervention for Spanish-speaking parents of preschool aged children. In St. Louis, Dr. Domenech Rodríguez collaborates on a pilot project to implement PMTO training in university settings using distance education technology (Baumann, PI) with the ultimate goal of providing a sustainable model for dissemination of evidence-based interventions. In Idaho, Dr. Domenech Rodríguez collaborates on a Heath Resources and Services Administration grant, Pipeline to Diversity. Pipeline seeks to increase recruitment and retention of ethnic, linguistically, and culturally diverse students into the ISU Physician Assistant Studies program. Pipeline to Diversity also targets linguistic and cultural competence of enrolled students with the ultimate goal of improving access to medical services for marginalized populations.
At present Dr. Domenech Rodríguez is President of the National Latina/o Psychological Association. At USU, Dr. Domenech Rodríguez serves as the Chair of the Institutional Review Board. Dr. Domenech Rodríguez is a licensed psychologist in Utah, Idaho, and Puerto Rico. She completed her doctorate at Colorado State University in 1999, her clinical internship at the University of Washington Medical Center in 1999, and her postdoctoral fellowship with the Family Research Consortium – III in 2002.
Aired in 2016
1.5 Contact Hours
Tuition: $20 for general admission, $35 for 1.5 CEU Credits, $135 for group registration
The Ackerman Institute for the Family SW CPE is recognized by the New York State Education Department's State Board for Social Work as an approved provider of continuing education for licensed social workers #0052.
This program has been approved for Continuing Education Credit Hours by the National Association of Social Workers, CT and meets the continuing education criteria for CT Social Work Licensure renewal.
If you would like to apply online, click here.
(This webinar is part of a series co-sponsored with the Family Process Institute. Please check back for more listings to come.)