Social Justice and Therapist Power in Family Therapy
This webinar is co-sponsored by the Family Process Institute and the Ackerman Institute for the Family.
About this Webinar:
The field of family therapy encourages commitment to diversity and social justice, but offers different ideas about how to consider these issues.  In an effort to encourage "activism," the varying models are divergent regarding how this might look.  This webinar offers a version called "relational activism," which focuses on conversation, collaboration, and an understanding of commonalities across differences.  This process can open a door toward a working together that shines a light on how "activism" might look in a "just" family therapy approach.
Through dialogue with numerous examples of work with families, and an understanding of therapist and societal power, the presenters describe how they manage potential tensions between countering injustice and maintaining collaboration in their socially equitable approach.
Aired in 2018
Presenters: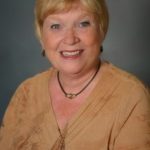 Carmen Knudson-Martin, PhD, LMFT, is a founder of Socio-Emotional Relationship therapy, an approach based on research examining processes by which larger societal contexts are present in the moment by moment of couple interaction and emotion. Her work is widely published in numerous family therapy journals, including Family Process. She is co-author of the recently released Socioculturally Attuned Family Therapy: Guidelines for Equitable Theory and Practice, and editor of two related books, Couples, Gender, and Power: Creating Change in Intimate Relationships and Socio-Emotional Relationship Therapy: Bridging Emotion, Societal Context, and Couple Interaction.  Carmen is a Professor and Director of the Marriage, Couple, and Family Therapy Program at Lewis & Clark College in Portland, OR.  She has been active on the Board of the Family Process Institute and the American Family Therapy Academy.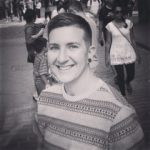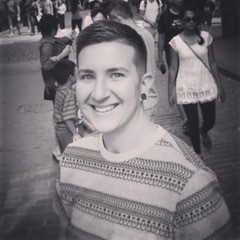 Justine D'Arrigo-Patrick, PhD, is an assistant professor of counseling at Cal State University San Bernardino. Justine's recent co-authored article, "Navigating Critical Theory and Postmodernism: Social Justice and Therapist Power in Family Therapy" is in the September 2017 issue of Family Process. Her teaching, research and scholarly interests situate around how to engage in varying forms of activism without enacting colonization in a counter cultural fashion. Part of this work also includes attending to conversations about how to use therapeutic power in just ways, rather than focusing solely on how to be accountable to and/or level out power.
Tuition & Continuing Education:
1.5 CE Contact Hours
Tuition: $20/ general admission, $35 for 1.5 CE Contact Hours, $135 for group registration
The Ackerman Institute for the Family SW CPE is recognized by the New York State Education Department's State Board for Social Work as an approved provider of continuing education for licensed social workers #0052.
This program has been approved for Continuing Education Credit Hours by the National Association of Social Workers, CT and meets the continuing education criteria for CT Social Work Licensure renewal.
---
Register Online:
To register, click here.
---