Social Location in Therapy: Opening the Door and Going In Webinar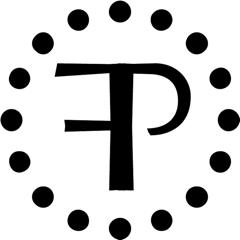 Co-sponsored with the Family Process Institute and the Ackerman Institute for the Family
Description:
This webinar will focus on the process of location of self (LOS) in therapy, its foundational assumptions, the fears and hesitation about doing so, and the risks of not doing so.  It will address how the therapist can make LOS a part of an overall approach to therapy, mindful of how oppression can show up in the room and engaging clients in a reflective process about this, allowing therapist and client to think about how they want to position themselves vis a vis their privilege or subjugation.
Learning Objectives:
Participants will learn:
Reasons to/potential benefits of engaging in location of self of the therapist and of clients
Fears about locating self as therapist, when to honor, when to go past
A how-to process of location of self as therapists as a prelim to dialogue about the similarities and differences in social location between therapist and clients
Themes of privilege and subjugation that can show up in the therapy room
Questions that can aid in engaging in location of self and reflection on how systemic oppression, tied to but broader than social location, is implicated in relational practices and distress
thandiwe Dee Watts-Jones, Ph.D. is a clinical psychologist, family therapist and faculty member at Ackerman Institute since 1995. Currently, in addition to her Ackerman affiliation, Dr. Watts-Jones is employed as a Health and Hospitals Corporation Psychologist II in the Bronx Family Court, maintains a private practice in New Rochelle, NY, and is affiliated with the Women of Color Family Therapists' Group, focused on difficult conversations about various forms of oppression. She has published in several peer-reviewed journals, including Social Work, Psychology of Women Quarterly, and Family Process on stress and African-American women, mentoring trainees of color, and addressing issues of social location, oppression and internalized oppression in treatment with populations of color.
Aired in 2017
1.5 Contact Hours
Tuition: $20 for general admission, $35 for 1.5 CEU Credits, $135 for group registration
If you would like to apply online, please click here.
If you have any questions, please contact the Training Department.
training@ackerman.org
Phone: 212-879-4900
This webinar is part of a series co-sponsored with the Family Process Institute.