The Professional Helper's Resilience: How Does Vicarious Resilience Strengthen Therapists and Other Helpers?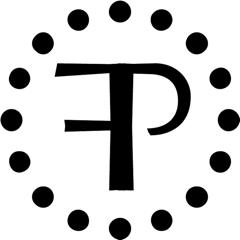 Co-sponsored with the Family Process Institute and the Ackerman Institute for the Family
Description
Therapists and other helpers working with traumatized populations may experience the impact of their clients' emotional pain in the process of providing therapy and overall support in settings like teaching and humanitarian relief. They may also learn vicariously from their clients about overcoming adversity. The concept of vicarious resilience describes a specific resilience process occurring as a result of a therapist's work with trauma survivors. It refers to the transformations in the therapists' inner experience resulting from empathetic engagement with the client's trauma material. Vicarious resilience develops within the complexity of cultural contexts and social location intersections (class, gender identity, sexual orientation, ethnicity, ability) specific to the helping encounter. Clinicians, systemic consultants, and supervisors will learn to situate the multiple aspects of positive impact in the helping relationship, and to use vicarious resilience to track, nurture and sustain helpers in their work with clients who experienced traumatic stress.
Participants will be able to:
Understand vicarious resilience as a relational and systemic concept
Examine the utility of using vicarious resilience in clinical and educational settings
Explore how to use vicarious resilience to track, nurture and sustain helpers in their work with clients who experienced traumatic stress
Differentiate the ways in which multiple identities and social context lend meaning to trauma and resilience experiences.
Differentiate between resilience, altruism born out of suffering, post traumatic growth and vicarious resilience.
Dr. Pilar Hernández-Wolfe is Associate Professor in the Marriage, Couple and Family Therapy Program at Lewis and Clark College and she has a private practice in Portland, Oregon. She is guest faculty at the Centro de Terapia Familiar y de Pareja in Puebla, México and at the Universidad Javeriana, Cali, and Universidad Nacional, Bogotá, in Colombia. Her work is widely published in numerous family therapy and psychology journals. She is the author of "A Borderlands' view of Latinos, Latin Americans and Decolonization. Rethinking Mental Health." She pioneered the concept of vicarious resilience in the context of torture survivor treatment in the U.S. and mental health services addressing politically based violence in Colombia. Her work on vicarious resilience was first published by Family Process in 2007.
First aired in 2015
Time: 12:00-1:30 ET
Tuition: $20 for general admission, $35 for 1.5 CEU Credits, $135 for group registration
If you would like to apply online, click here.
If you have any questions, please contact the Training Department directly.
Damaly Ferreira
training@ackerman.org
Phone: 212-879-4900