Therapeutic Choice Points in Complex Couples Therapy: How and When to Intervene Webinar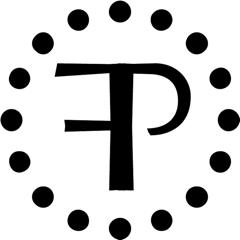 Co-sponsored with the Family Process Institute and the Ackerman Institute for the Family
Description:
The moment by moment decisions made by a therapist in Couple Therapy require careful thought, cognitive and emotional attunement with each member of the often conflicted pair, avoidance of triangulation and the ability to read verbal and non-verbal feedback occurring in every aspect of the session.
When couples come to us, they seldom present with one simple problem. Rather, they enter therapy with multiple and layered dilemmas, requiring that the therapist make continual therapeutic choices regarding the shape of questions, direction of the interview, length of an interaction, time frame for exploration (past/present/future), and end-of-session homework.
In this webinar, I will discuss interviewing for expanded openings; redefining and amplifying a presenting problem; selecting a path and correcting it when it proves ineffective; marking a critical subject, leaving it and returning to it at a more optimal time; selecting from among multiple requirements that a couple may present; reflecting on your work while you are doing it in session; avoiding triangulation with the couple; creating effective metaphors that capture a couple's imagination; reviewing your work between sessions; reading immediate non-verbal feedback and making use of it in the session; understanding and making use of responses to prior sessions, homework, and crucial changes that may occur between sessions; and challenging a one-size fits all model of therapy.
An effective initial interview for couples therapy will be included.
Therapeutic choice points that create meaningful couple therapy will be our focus.
Learning Objectives:
1. To identify therapeutic choice points in complex couple therapy
2. To formulate directions to take in the therapy when couples present with multiple dilemmas
3. To learn methods to make effective therapeutic choices in a session and across sessions
4. To read and utilize verbal and non-verbal feedback coming from each member of a couple
5. To fashion meaningful questions that provide openings and to shift when these do not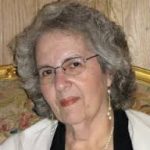 Evan Imber-Black, Ph.D is the Program Director of the Marriage and Family Therapy Program at Mercy College. She founded and directed the Center for Families and Health and at the Ackerman Institute for the Family in New York City, where she is affiliated as senior faculty. Dr. Imber-Black is the former editor of Family Process, the major scholarly journal in family systems  research and family therapy. Dr. Imber-Black is a past president of the American Family Therapy Academy; recipient of the 1990 American family Therapy Academy award for Distinguished Contribution to Family Therapy Theory and Practice; and the 1999 recipient of the American Association for Marriage and Family Therapy Cumulative Contribution to Marriage and Family Therapy. Throughout her internationally recognized career, Evan Imber-Black has made major contributions in thematic areas that cut across different models of practice, including  Families and Larger Systems, Family Rituals and Family Secrets. She is the author of over 50 original papers, and several books, including:
The Secret Life of Families – Bantam, 1998
Secrets in Families and Family Therapy – WW Norton, 1993
Rituals for Our Times – Jason Aronson, 1998 (co-authored with Janine Roberts
Rituals in Families and Family Therapy – WW Norton, 1988; Second edition, 2003 (co-edited with Janine Roberts and Richard Whiting)
Families and Larger Systems – Guilford Publications, 1988
Aired in 2017
1.5 Contact Hours
Tuition: $20 for general admission, $35 for 1.5 CEU Credits, $135 for group registration
If you would like to apply online, please click here.
If you have any questions, please contact the Training Department.
Damaly Ferreira
training@ackerman.org
Phone: 212-879-4900
(This webinar is part of a series co-sponsored with the Family Process Institute. Please check back for more listings to come.)