Therapist Self Disclosure: Dangers, Possibilities, and Guidelines Webinar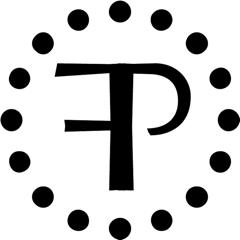 Co-sponsored with the Family Process Institute and the Ackerman Institute for the Family
Description
Not so long ago, therapists' self-disclosure was a clinical taboo. But in this more egalitarian age of therapy, many clinicians share their own experiences with clients in the hopes of demystifying therapy and reducing the power differential with their clients. Yet disclosures have the potential to both heal and harm. In this webinar, participants will learn under what circumstances therapist transparency is legitimate and useful and when it carries real risks, including interrupting the flow and tone of therapy, crossing established boundaries, and triggering a client's fear that the therapist isn't "there" for him or her. Participants will come away with 11 guidelines for making self-disclosure a safe, clinically helpful part of the therapeutic process.
Dr. Janine Roberts, Professor Emerita and former director for 25 years of doctoral and masters program in Family Therapy, University of Massachusetts, Amherst.  She is a licensed family therapist in MA , past president of the American Family Therapy Academy, associate editor for International Scholarship, Family Process, and author or coauthor of four books and some seventy professional articles. She is the author of Tales and Transformations:  Stories in Families and Family Therapy (Norton Press, 1994); coauthor of Rituals for Our Times:  Celebrating, Healing, and Changing Our Lives and Our Relationships (Jason Aronson, 1998); and co-editor of Rituals in Families and Family Therapy (2nd edition Norton Press, 2003), as well as a book of poems, The Body Alters (2009).  She also has thirty four years of professional presentations and trainings around the world.
First aired in 2015
Time: 12:00-1:30 ET
Tuition: $20 for general admission, $35 for 1.5 CEU Credits, $135 for group registration
Registration will be limited to 100 attendees.
To register online, click here.