Undoing Gendered Power in Heterosexual Couple Relationships Webinar
Co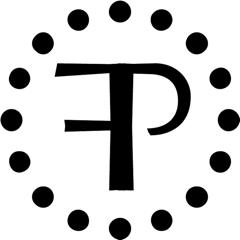 -sponsored with the Family Process Institute and the Ackerman Institute for the Family
Description:
Power is part of all relationships. It is reflected in how the needs, interests, and goals of one person influence the other. Those in power positions tend to be less aware, less tuned into their partners. This webinar explains why power tends to be gendered in heterosexual relationships and why addressing power in couple therapy is not only an ethical or social justice issue, but also a pragmatic clinical concern. Knudson-Martin will draw on current research, video illustrations, and detailed case examples to demonstrate how to identify and address subtle and complex and power processes in couple therapy and introduce a socio-emotional approach that facilitates new relational experience around four dimensions of mutual support: mutual vulnerability, mutual attunement, mutual influence, and shared relational responsibility. Common questions such as why power is so difficult to recognize, what about role reversals, and what if people don't want equal roles will be addressed.
Carmen Knudson-Martin, PhD, LMFT, is a founder of Socio-Emotional Relationship therapy, an approach based on research examining processes by which larger societal contexts are present in the moment by moment of couple interaction and emotion. Her work is widely published in numerous family therapy journals, including Family Process. She is an editor of two books on this topic, Couples, Gender, and Power: Creating Change in Intimate Relationships and Socio-Emotional Relationship Therapy: Bridging Emotion, Societal Context, and Couple Interaction.  Carmen is a Professor and Director of the Marriage, Couple, and Family Therapy Program at Lewis & Clark College in Portland, OR.  She serves on the Board of the Family Process Institute and the American Family Therapy Academy.
NOTE: This webinar is based on the following articles: Knudson-Martin, C. (2013). Why power matters: Creating a foundation of mutual support in couple relationships. Family Process, 52, 5-18. Knudson-Martin, C. (2015). When therapy challenges patriarchy: Undoing gendered power in heterosexual couple therapy.  In C. Knudson-Martin, M. A. Wells, & S. K. Samman (Eds). Socio-Emotional Relationship Therapy: Bridging emotion, societal context, and couple interaction (pp. 15-40). New York, NY: Springer.
First aired in 2015
Time: 12:00-1:30 ET
Tuition: $20 for general admission, $35 for 1.5 CEU Credits, $135 for group registration
If you would like to apply online, click here.
If you have any questions, please contact the Training Department directly.
Damaly Ferreira
training@ackerman.org
Phone: 212-879-4900