What Do We (Think We) Know About How the Trauma of Political Violence is Transmitted From One Generation To The Next?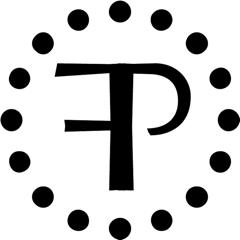 Co-sponsored with the Family Process Institute and the Ackerman Institute for the Family
Description
Kaethe Weingarten, Ph.D. will present on the intergenerational transmission of trauma. The effects of witnessing violence are now widely appreciated. While much has been written about the intergenerational transmission of risk and resilience in family members exposed to domestic violence, less well studied is how this works for family members exposed to political violence. I will discuss what seemed to be state of the art in 2000 and how those understandings have evolved to the present, including calling into question the concept itself. I will focus on three pathways: biological, psychological, and societal. Finally, I will present some new work on grandmothers as purposeful agents in the transmission process to the third generation.
Dr. Weingarten is an Associate Clinical Professor of Psychology at Harvard Medical School, 1981-2015 and the Director of the Witnessing Project. She has been teaching and publishing on the witnessing model and issues related to intergenerational transmission of political violence for 15 years.
Learning Objectives: a) attendees will be able to name three mechanisms of transmission of trauma, b) attendees will be able to discuss three challenges to the idea of transmission of trauma itself c) attendees will be able to provide examples of how transmission of trauma is used for political purposes.
First aired in 2016
Time: 12:00-1:30 ET
Tuition: $20 for general admission, $35 for 1.5 CEU Credits, $135 for group registration
Registration will be limited to 100 attendees.
If you would like to apply online, click Here.
If you have any questions, please contact the Training Department directly.
Damaly Ferreira
training@ackerman.org
Phone: 212-879-4900
(This webinar is one of a series co-sponsored with the Family Process Institute. Please check back for more listings to come.)